Naro: "The Captain" – continuously building in emotion
Posted July 24, 2016 by Peter Burns in
Headlines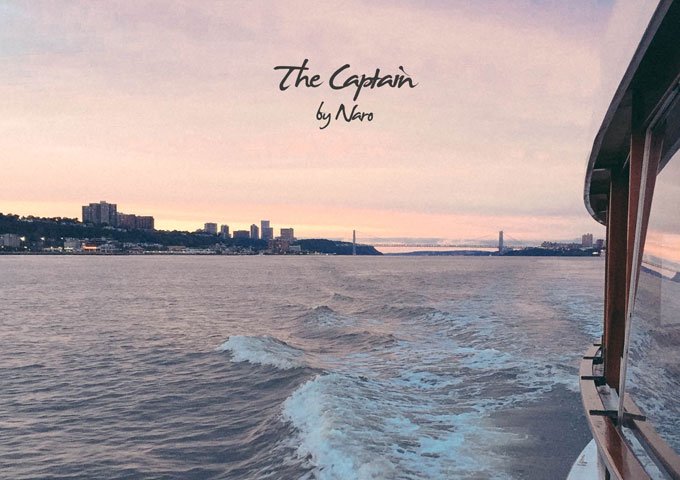 Naro, is a composer, music technologist (she earned a Master of Music in Music Technology from New York University), videographer and graphic designer based in New York. She has just released an album "The Captain", which was very special to her, and she explains why: "Good Friday in 2014, a blood vessel of my left brain popped. After the brain hemorrhage, I wasn't able to walk without someone's help, and due to memory loss, I couldn't recall how to go back home from Union Square, which I used to do every day. Not only had I lost my memory but I'd also lost my vision. I couldn't read. I couldn't write. And needless to say I couldn't play piano. I kept bumping into people on the street (someone even yelled at me, "Are you f***** blind?"). Everything became a big challenge. There was nothing I could do without my mum's help. I felt useless, and told my mum that I'd kill myself."
After four months learning how to read and write, and more than a year to learn how to play piano with impaired vision, Naro actually got back to creating music, and completing her album, which was inspired by the song 'Captain' (Hillsong United).
"The Captain" consists of piano-dominated pieces that reflect, shimmer, lull, emote, engage, release and reveal, hold, and display; it's internal pulse, its tonal drive, and all its life impressed, expressed into enduring creative sensitivities. Ever present is Naro's masterfully crafted soundscape, evolving beautifully from moment to moment.
The music is mysteriously beautiful, almost like taking the best from both worlds in terms of bright and dark. Naro certainly knows how to create imaginary landscapes with slowly transforming piano tones and almost rhythm-less soundscapes. "I'm in Love with…" draws your soul into a smooth, tunneling vortex of gorgeous, lush, melodic piano notes and ever so subtle drifting string expanses, that are continuously building in emotion.
"Life" is more rhythmic and stimulating and Naro's ability to transfer to music what most people cannot see and even fewer visualize is what makes her so good. Her music is exquisitely played piano, and while it can be classified as neo-classical, new age or even ambient, the truth of the matter is that this music is better experienced and not categorized.
The best song of the bunch, in my humble opinion, is the title track, and I don't mean from a technical or arranging point of view, but rather from an emotive and atmospheric angle. The song is eloquent and touching, with deep, rich and strong tones, alternating with gentler, subtler ones.
Naro's sincerity and emotion shimmers throughout track, as the piece surrounds you with notes swirling as beautifully as ivory-colored seagulls drifting freely in the wind. Naro's style is simple, deliberate and precise, with piano notes that capture the "feel" of what the song is trying to communicate.
Impressionism may be the best word to describe her music. Naro paints an image with each piece and lets the piano be your senses. If you do not fall in love with "The Captain" then check your pulse.
OFFICIAL LINKS: WEBSITE – INSTAGRAM – FACEBOOK