Kaeyra: "Fountains of Gold" – a powerful voice that reaches beyond the stars
Posted September 11, 2017 by Peter Burns in
Headlines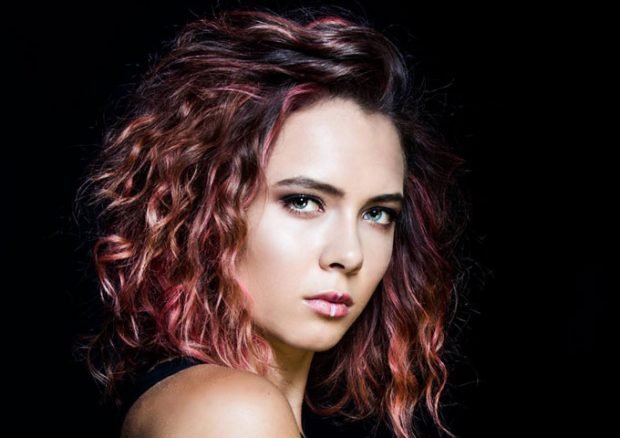 Spending time at her mother's music school as a child, Kaeyra has learned to play several instruments as well as inspire her artistic career. The 16 year old Indie/Alt-Pop singer from Chicago has built a strong fan base on YouTube. Her music videos with Postmodern Jukebox have already garnered over 4 million views. Kaeyra recently released her 7 track debut album "Fountains of Gold". The album varies from cut to cut, but on the whole the music provides a vigorous soundtrack for everyday living, as the singer herself explained in an interview. "When I sat down to write this album, I just overcame heartbreaks and frustrations, understanding that the journey to success in life, and love, takes a lot of strength to believe in yourself and really sticking to the core essence of who you really are. Therefore, the album reflects all these emotions and sends a message to all people to stay positive and true to yourself, even though it might seem difficult at times."
Kaeyra offers cadences that move from gentle whispers to soaring roars, in an affable manner as she declares her sense of self-worth. She never rushes the pace. She intones in different ways to let each song build in complexity. Think of it as the aural equivalent of a Lego set. One can use the simple bricks in different styles and colors to make something that stands out as special.
Kaeyra employs this formula on a number of fine songs, including the opening title track "Fountains of Gold". She lets the song gently gather steam on its own power, and then drives it a euphoric state with a powerful voice that reaches beyond the stars. This song could comfortably sit itself anywhere on the Billboard Top 40, alongside her peers.
Soulful, fresh, and forward, Kaeyra delivers an excellent effort on both "On Love" and "Wit Ya" that finds this gifted vocalist stepping out just enough to make a big difference in her young career. Sounding great and building on her vast potential these are winners from note one.
On the smooth and silky "Show Love" and the slow-burning "Stay", Kaeyra sounds perfectly suited for retro R&B aficionados to sip cappuccino's to in their favorite coffee shop, or perhaps to light some candles with and settle in for the night with an object of affection. Either way she sounds like a twenty-something-going-on- thirty, young adult, and not a teenage songstress.
"True" has the sound of an artist who is beginning to go places, not of one coming from somewhere or standing still. And that's a good sound to hear in the hands of someone so obviously gifted in music and song. Kaeyra sounds fully in charge and engaged, as she extends her vocal cords across "Remarkable".
It is an explosive cocktail of indie-pop and R&B that is as beautiful as it is a pure ear hook. And if this album of soulful, impeccable vocal work is any indication of what is to come from the accomplished young Kaeyra, it's a lead listeners will be happy to follow for many years to come.
OFFICIAL LINKS: SOUNDCLOUD – FACEBOOK – TWITTER – INSTAGRAM