Sy: "Get Out Of My Dreams" – examines the intricacies of a relationship built on want and lust
Posted February 14, 2018 by Peter Burns in
Headlines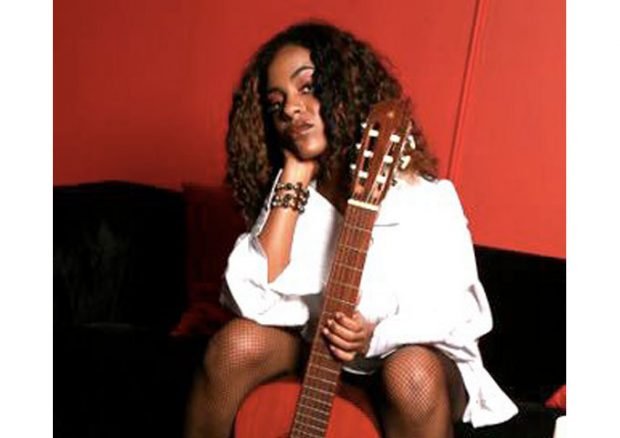 The singer, songwriter and author, Sy, releases a brand new single produced by Rueben Wood. The track "Get Out Of My Dreams" is the first single release written by the artist in 2018, since writing two self-help books, "A Swan Among Ducks" and "Saying Yes to (No): Learning the Power of (No) before the end of 2017. This track soulfully captures the spirit and feel of the emotional journey of grown womanhood. It is juicy, dynamic, soulful, gorgeous, and it is nourishment for the soul…and mind, as it examines the intricacies of a relationship built on want and lust. As well as the need to have someone else, other than the person you are already committed to. In this case the narrator is 'the other woman', just waiting for her dream to come true: "Would it be a crime if I could – have you all the time – I promise – I would make you mine and you would never wanna leave – I don't want to break y'all up – I'm just trying to be straight up – wish I could pull you out my dreams into reality."
It's not necessarily interested in the neo-soul, electronic influence and heavy fusion occurring in R&B at the moment because it prioritizes the storytelling part of old school R&B. It reminds us that music is more than hearing something different or new, or assessing patterns and trends but rather appreciating the story the artist is telling.
Sometimes utilizing the familiar is the best way to tell the story. To me, "Get Out Of My Dreams" takes the familiar and makes it novel by telling a story we really need to hear in a way that catalyzes new layers of feeling, both negative and positive.
It investigates and lays bare the many repercussions of desire. It's a warning, an ode and a warm welcome all in one, embracing the vulnerability of a woman. The idea that love is something that not only begins within, but also physically needs to be within reach.
Sy's vocals match her message: vulnerability, just like strength, means recognizing when a person has captured your body and soul: "lucky lady- that I ain't a homewrecker- but ooh if she mess up- I'm on the market- you're on my target- I'll wait in vain for your love." The lyrical content on the track feels real and intimate like she is expounding her personal feelings to you over the backyard fence.
On the whole, Sy relays the many shades of impassioned womanhood on this album. Her vocals definitely provide some worthy listening material and her writing cuts straight to the heart and allows the listeners to feel her soul. Love and lust is always going to be complex and Sy tells it like she knows it.
Here she boldly expresses so many emotionally raw layers of what makes 'the other woman' who she is, allowing everyone to understand and relate to her journey, whether or not they agree. The production by Rueben Wood has a very vintage, soul vibe to it, lending itself perfectly to the theme. If you love, powerhouse vocals, sensual, thought provoking, poetic music, then grab this R&B and Soul extravaganza.
OFFICIAL LINKS: ITUNES – SY INSTAGRAM – REUBEN WOOD INSTAGRAM