Terry Blade – "Misery (Mastered for Headphones)" puts his artistic skills to use in full
Posted May 19, 2020 by Peter Burns in
Headlines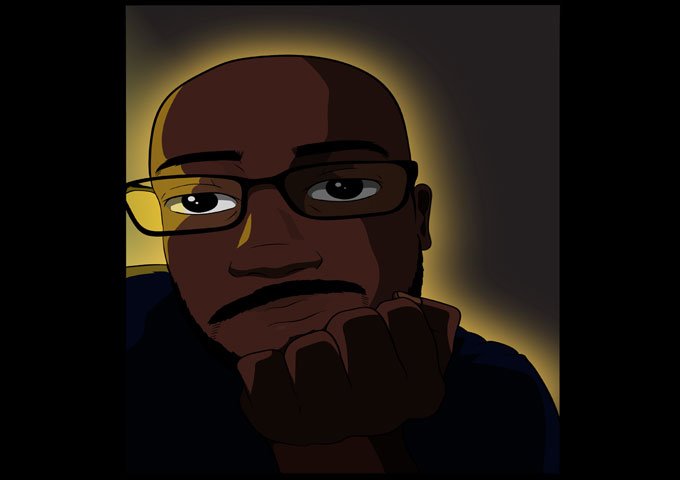 Chicago's Terry Blade makes no missteps on his EP "Misery (Mastered for Headphones)" – it's truly consistent from start to finish. That said, there are some awesome songs, many of which could duel it out for the title of crowning achievement. The opener "The Unloveable" for example, magnificently fuses urban contemporary and indie-soul, tapping into acoustic guitar motifs for some stunning contributions. The cut is dark and enigmatic and finds Terry directly referencing his emotional deficiencies. "Tell me who's gonna love me like this. A soul in constant crisis. The future is not the brightest, in self-imposed silence."
Notably, in line with the majority of the album, sexuality and mental illness plays a sizable role, in the song narratives.  Terry Blade often affronts issues affecting the black and queer communities, but the truths he divulges have genuine universal appeal.
"The Mentally Ill" has a legitimate argument for being a crowning achievement, with its sad and melancholic demeanor: "I'm so unhappy, bitter and nasty. And that's why I'm incapable of love," sings Terry.
But arguably the biggest, most transcendent statement of love lost arrives on "The Widow". "You left so suddenly, had no time to make a recovery. So much to do. Carried you in a hearse, who knew that you'd be first. I had no clue. Now I sit here feeling gray and sobbing, that type of pain just don't go away. I'm not a weeping willow, just a breathing widow who has lost a superhero."
As infectious as "The Broken" is, it's the message behind it that carries the most weight. Terry speaks directly, his voice powerfully resonant in its plea: "If I wasn't broken, would you have even noticed me? And if I weren't so spoken, would I be your cup of tea?" The transcendence comes in the afflicting sentiments Terry infuses into his lyrics. These are not simple words of circumstance, these are sharpened arrows, shot straight from the heart.
The slow burning groove and strummed acoustic guitar that is irresistibly delicious on "The Other Side", doesn't cover the sensational, nuanced lead vocal performance, and the mellifluous harmonies. "Tick Tock (The Lonely)" closes the recording on another high technical note, with an interesting vocal arrangement.
All throughout "Misery (Mastered for Headphones)", Terry Blade puts his artistic skills to use in full, reaching new emotional and technical heights while delving into heartbreaking lows. Terry manages to strike a remarkable balance as he lays scenes of personal pain before us, bare and brutal, and shows us how this affects him and fits into a larger landscape of widespread trauma.
Unusually for contemporary R&B/Soul, Terry Blade's songs seem mostly to have been produced with dominant clean guitars, giving them a rootsy core that's rare in most popular music today. Terry uses melody and space beautifully over downtempo rhythms, slipping between styles with authority and authenticity. And as personal as the recording may be at times, it's also a universal take for anyone who's experienced a troubled and afflicted life or shared time with anyone who has.
OFFICIAL LINKS: WEBSITE – SPOTIFY – APPLE MUSIC – DROOBLE – SOUNDCLOUD