Neptyoon – "Laid Back" is a lesson in letting style and substance exist hand in hand
Posted August 7, 2020 by Peter Burns in
Headlines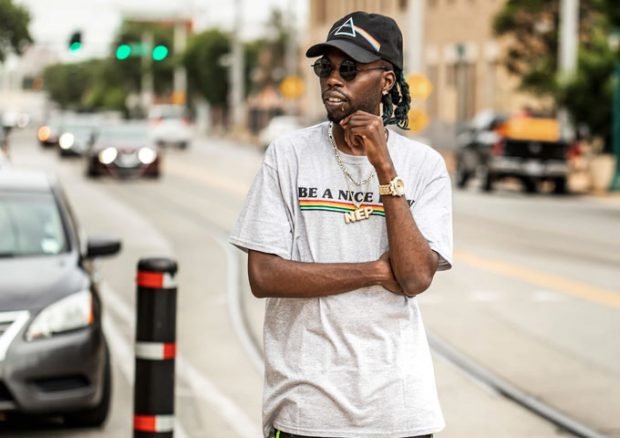 Influenced by artists such Juice Wrld, 50 Cent, Future, Jay Z, Kevin Gates, Project Pat, Juicy J, and more, Neptyoon makes music that kids can, and do relate to. His brand new release is entitled "Laid Back" produced by CJ Beatz, LLC. Fueled by weed and chilling with his homie, Neptyoon recorded this track on a laptop in the heat of the moment. "Laid back getting high, yeah. I'm just tryna to smoke. Stay fly go away and die," sings the rapper, as he makes his thoughts clear: "Life been getting to me. I don't know which way 2 go. My shawty tell me calm down. Take my time go wit da flow.Roll up a blunt, watch da world move slow. Talkin 2 God I gottem in a double cup."
A while back, in a national poll, more than 70 percent of Americans believed that rap had an overall negative impact on society. Some rap and hip-hop songs do indeed glamorize destructive behavior like substance abuse and violence. But when rappers do decide to celebrate these occurrences, it is often simply because they are sharing their regular experiences in a very twisted world, made so by a previous generation of underachievers, who know blame the youth.
Rappers like Neptyoon are unfiltered and just tell it like it is, which is what the youth want to hear. They have a need to be exposed to everything life has to offer. Moreover, many rappers come from impoverished neighborhoods and realize that, if they don't seize the opportunity to make music that the audience desires, while they have the chance, they may never get another shot.
So expect moments of pure mesmerism on this track, as Neptyoon combines vocal harmonic groove, the skitter of drums and handclaps, as well as his dry, laidback raps hypnotically dominating the track's title. At first, this song's mid-tempo pace presents itself as utterly captivating, but it's the catchy repetition of the titular phrase which is really hard to forget.
Neptyoon's music channels the spirit of liberty and emotionality. Lots of new-age rap artists try to sound numb and cold-blooded, but Neptyoon sounds like someone feeling everything to the fullest degree and relaying it to his audience with a reflective sense of reality.
His somber lyricism often disguises the strength he exudes, both in his style of clever wordplay, and in his undeniable will to create impacting content. Neptyoon's music is made for him, and the hordes of rap fans out there that can resonate with his experiences.
Neptyoon's artistic vision allows him to write lyrics that are authentic to himself, and the unspoken afflictions of young adult American life. The transparency in his music cultivates a sound and vibe that immerses the listener in a world that is deeper than the words coming out of the speaker system.
It's due to the effortless nature of his rhythm and rhyme that his words flow with direction, unveiling their deeper meanings. "Laid Back" is a lesson in letting style and substance exist hand in hand; the perfect balance of indulgence and escapism in an unjust world.
Neptyoon's new mixtape "BASA", is in works and is planned to drop online in October 2020 on all streaming platforms for FREE download!
OFFICIAL LINKS: YOUTUBE – FACEBOOK – TWITTER – INSTAGRAM