Lounge Act Jam is a Portland, Oregon based, multi-genre alternative and experimental project overseen by head honcho Alan Yang, who is originally from Taipei, Taiwan. Alan writes, sings, and plays all instruments, as well as mi...
Based in Chicago, Illuminati Congo's sound dissolves the barrier between conscious and unconscious, reggae and hip hop, and light and dark, all the while maintaining a lighthearted, playful, childlike and comedic musical ...
Three years in the making, the loosely tied together, classical crossover, concept album, "The Hunt", represents a masterwork for Puerto Rican multi-disciplinary artist, Franco Esteve. The award-winning filmmaker and music ...
The album "Giving Up" by Barcelona-based producer and singer Plastic DJ, is the very best that the blended genres of Deep House, Downtempo and Electro have to offer. The thing that sets Plastic DJ so far above his contempor...
Tiaday Ball has released two follow up singles to her first release "Favors". The songs "Current" and "Good To You", are both now available anywhere you get digital music from. Tiaday stated: "R&B has been the...
The man and machine duo of DAV!D (David Castillo) and his computer CLARA, better known as DAV!D&CLARA, are back with a new single in 2019, called "Repair". The track is taken from the upcoming album, "CONFESSIONS OF T...
Boston, MA based Urban Lights Band is an eclectic group of musicians and artists who harness the power of all styles of music to create unforgettable experiences. They are seasoned professionals committed to providing quality m...
Simon Ratcliffe (BASEMENT JAXX): "Redford have a unique fresh and lush sound with strong heartfelt songs, gorgeous melodies – not to mention superb musicianship." Mastered by Greg Brooker (Dejstil feat Peter Hook ...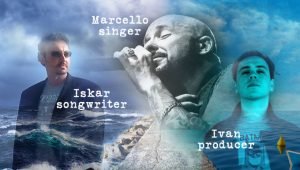 Perhaps Iskar D'Abrel's only misfortune is releasing his music at the wrong time.  Had he dropped the track "Ruins of You" in the 70's, 80's or even early nineties, he surely would have been recognized universa...
Image is a modern rock band based in Los Angeles, CA. Their debut single Audio Adrenaline was released in 2019 by Shock Therapy Entertainment. Their follow up single Until I Make It was released shortly after, receiving acclaim...