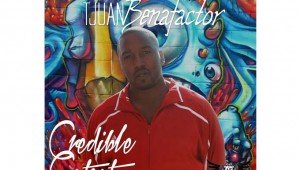 Antjuan Washington aka Tjuan Benafactor, the Pittsburgh-based hiphop artist whose production and songwriting skills are well-known in the underground industry, has released his latest 6-track project, The Credible Content EP....
Yung Bru delivers great metaphors and punch lines. Yung Bru is a 23 year old audio engineer, rapper, producer & mentor living and working in the city of Pittsburgh, Pennsylvania. Bru first began writing music at the age of...
Tjuan Benafactor is a hip hop artist and much more, working behind the scenes throughout the entertainment industry in many capacities. The event promoter turned national recording artist feels his success stems from the basic ...
Erika "E Boogie" Martin was born and raised in the hard working blue collar city of Pittsburgh Pa. Hard work and dedication is all E Boogie knows. It's a fact given that E Boogie brings that same work ethic an...
Kathouze Records/ Arucca Records Presents Tjuan Benafactor and D.Drama on their double sided single release, GO – D.Drama feat Tjuan Benafactor, Produced By Flowlavah, and I KEEP – Tjuan Benafactor feat D.Drama, Pr...
Ricardo"RIC-A-SHA" Stuvaints is an American Rapper from Mckeesport Pa. Earning his stripes in the streets before embarking on a music career is at the heart of Ric-A-Sha's drive and embedded in the heart of hi...