Posts Tagged 'Alternative'
1.5 million downloads, over 150 million digital streams, and in excess of 40 million video views, certifies that Framing Hanley are not your simple garden variety of rock n roll band.  Kenneth Nixon (vocals), Ryan Belcher (gui...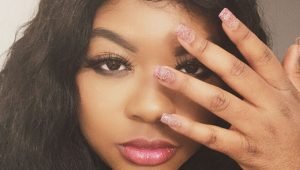 Emerald, known by the name Emmy'Anna, is a young female, independent and versatile artist, who has had a love for music since her childhood days. She started writing lyrics at the age of 8, and states that though her style is...
Twenty-four year old John Penman, is an artist, producer, multi-instrumentalist and CEO of Sleeping Brother Media, his record label collective. Penman, who started playing drums, piano, and bass by the time he was 5, is current...
Bryant Micheal Waghorn can make your head spin with his creativity and output as a singer, songwriter, project leader and musical collaborator. The album, "The Edge Of It All" by his pet project Solomon's Architects, ...
The Lancashire, Blackburn-based collective, ECHOGLASS, is a musical vehicle for core members DA McKenna, Remmy and Bo, who release their creations through Darkhouse Recordings. Their work is musically and lyrically distinct, ...
loverswasteland is an artist with a passion for hip-hop and alternative music. Hailing from the Gold Coast, Australia, this eclectic artist managed to combine stunning melodies with lush textures and gritty beats, in order to c...
The persisting career of musician, singer, and songwriter Warren Bruce Cuccurullo, has reached incredible and indelible highs. He worked with the late, legendary Frank Zappa in the '70s, founded Missing Persons in the '80s,...
The first clue to the fact that Pops Jr. is unlike your regular street rapper, is when he says:  "I'm more James Brown than Jay-Z". He states that even though he grew up in the nineties, many of his huge influences comes...
Lounge Act Jam is a Portland, Oregon based, multi-genre alternative and experimental project overseen by head honcho Alan Yang, who is originally from Taipei, Taiwan. Alan writes, sings, and plays all instruments, as well as mi...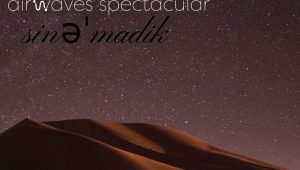 Cyrus Keefer, Chris Tolentino and Kayla Rae make up the stunning collective known as Airwaves Spectacular, who originally formed in 2017, but the boys in the band have been grinding since many years before, under different guis...