Posts Tagged 'Alternative'
Los Angeles hard rock trio THE RIFT is made up of brothers Aris Anagnos (Vocals, Guitar), John Anagnos (Bass) and Ovais Malik (Drums). Since forming in 2009, they have played alongside the likes of Exodus, Yngwie Malmsteen, The...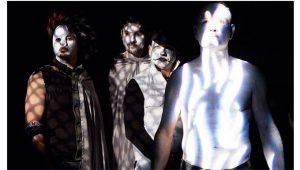 Spectacle is a new band from Los Angeles on CSG Music, consisting of independent filmmaker, Spencer Grant Brod (vocals), Murv Douglas (bass) of "PowerMan 5000", "Lords of Acid" and "Voodoo Kung Fu&...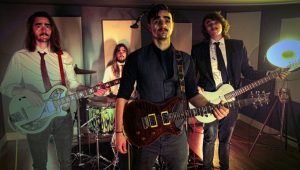 Field of Giants is a UK based, independent hard rock band. After a string of local shows to test their new material, the band, release their new 7 track album (Official Release Date 30th June 2017) with 2 bonus tracks.  The ne...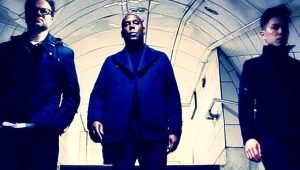 Music should be all like this. Not in style or sound, but in dedication, passion and craftsmanship. This is what we, as customers, should demand from record companies at all times. The question is do major record companies even...
Jus Guap is a 19 year old artist from Brooklyn, New York. He runs a Record Label called 'The Kingdom' that features 7 artists from the same age group. There is not one song that from Jus Guap that has a similar sound to the...
Fort Lauderdale's A New Way to Live Forever is an alternative indie-rock band led by dynamic front man Russ Rogers (Vocals/Rhythm Guitar) with Phil Tucciarone (Drums), Steve Velez (Bass), Stephen Rose (Guitar) and Daniel Dyer...
MiXE1 is a three-piece electro-rock band from Hertfordshire, England. Formed in 2010, the current lineup features Mike Evans on vocals, Lee Towson on guitar and Lee O'Brien on drums, with each member each providing synth work...
22Hertz is a solo Heavy Alternative Rock project by singer and producer Ralf Muller. The Toronto artist combines abrasive underground sonics with pop elements and hooks into a sound reminiscent of Nine Inch Nails. At their sign...
The first full length album by independent alternative rock artist Kyley Styles is by all means and intent a concept album of sorts. The liner notes describe the experience as: "LEAD SINGER COMPLEX" displays the contrasting...
Billy Stark Stone has been around the block within the music industry. He was the lead singer and founding member of New York's original teen punk band The Blessed. But apart from punk rock, Billy is well versed in the rock...