The latest effort by Aastik Koshy entitled the "SARASWATI LOUNGE VOL.1", finds the chill out, ambient and lounge producer, elevating his signature sound with more contemplative and thought-provoking songwriting. Due to the ...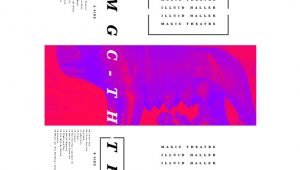 Illuid Haller aka GwangHyeon shows a unique flexibility and verve, a glowing life that drips, melts, and molds around the original sounds to be found on the album, "Magic Theatre". He never competes with his contemporari...
Sometimes a recording amazes you because you've never heard anything like it.  But the opposite can also happen; a track blows you away because it seems to draw from lots of music you've heard and love, and combine...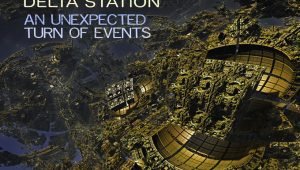 The little 14 year old Australian genius who goes by the moniker of Delta Station, has a new album out. And, somewhat predictably, it's another utter and perfect treat. Before you listen to Delta Station's latest album ...
The decision by any musical project to go without a vocalist will lead to either disaster or a determination to avoid redundancy. Add to that the fact that most bands live and die by the growth and maturity of their music. ...
Picked up this EP a couple of days ago, but it's been on repeat since then. It's constantly surprising me and it's completely lovely in every single way; intricate landscapes of sound created with absolute sim...
Norwegian Independent producer Mattias Gillis Winge Rudh better known as MoEoStAr, played the clarinet and saxophone in various bands while growing up. He started producing in the 1990s, but gave it up while pursuing an enginee...
By profession Jack Soundfield is an engineer who has travelled around the world. He has lived in Canada, Germany and Switzerland. Besides uncovering the secrets of the globe Jack has a passion for music and experimenting with i...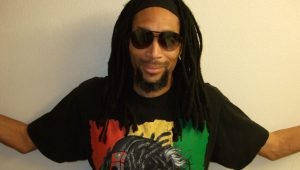 Yahru El Guru Dj (YEGDJ) born in Walnut Creek, California is a House, Tribal House, Reggae, and Dub-Stepping Dj who has shared stages and Dj booths with, The Wailers, Mad Professor, Collie Buds, DJ Peanut Butter Wolf, and Israe...
Mannie Cutean started the experimental project 'Norunoua' from the suburbs of Detroit. As a live set started to evolve with an APC and a Maschine, Steve Cotton a longtime friend from grade school, joined in on synth guitar ...