Passion for music and entertainment runs deep in Billy's veins. The legacy of music and entertainment runs deep in Billy Swayze's family. His cousin Roderick Falconer/Rod Taylor was a prolific rock singer/songwriter on ...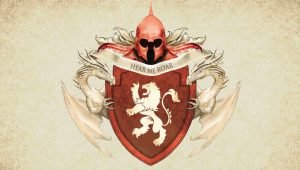 Lake of the Lion is the brand name and moniker for Luxembourg music composer and producer, Daniel Kohnen, who is steadily building up his catalog and increasing his fan-base with regular new releases. In recent years, ambient i...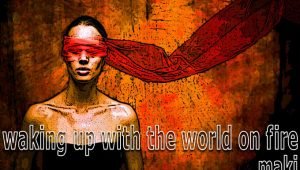 The world is a fragmented place, with fear and hate giving rise to isolationist movements around the globe and huge portions of the population turning inward rather than outward towards each other. As such waves of bigotry spre...
"Fusion to Love", the latest album by Ellis Hadlock, is seven tracks of layered pulses, melodic vibrancies, and foundational grooves that evoke a human expression of awe-inspiring vastness that stretches the very fabric of ...
Jordan Everist is a creative from Portland, Oregon. His love of music began when he was 4, but really took off in his high school years. Since then he has been producing music professionally for short films, cartoons, and music...
The latest effort by Aastik Koshy entitled the "SARASWATI LOUNGE VOL.1", finds the chill out, ambient and lounge producer, elevating his signature sound with more contemplative and thought-provoking songwriting. Due to the ...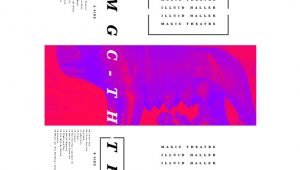 Illuid Haller aka GwangHyeon shows a unique flexibility and verve, a glowing life that drips, melts, and molds around the original sounds to be found on the album, "Magic Theatre". He never competes with his contemporari...
Sometimes a recording amazes you because you've never heard anything like it.  But the opposite can also happen; a track blows you away because it seems to draw from lots of music you've heard and love, and combine...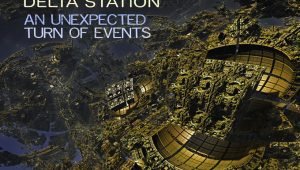 The little 14 year old Australian genius who goes by the moniker of Delta Station, has a new album out. And, somewhat predictably, it's another utter and perfect treat. Before you listen to Delta Station's latest album ...
The decision by any musical project to go without a vocalist will lead to either disaster or a determination to avoid redundancy. Add to that the fact that most bands live and die by the growth and maturity of their music. ...