After hearing W.B. and The Geezers for the first time in 2015, I'm glad Nashville hasn't found them yet. These fellas make real country music, and not that canned stuff the radio sells you. W.B. and The Geezers is c...
The latest single "If You Ever Leave Me", by the band Paradise Motel, hovered around as an idea for a song for about 30 years. The four piece project originally got off the ground during 1987 in Drayton Valley Alberta, Cana...
Distributed on Universal Music through the Spinnup label, Jerry Impini is a classically trained pianist, singer-songwriter and recording artist. Jerry owns 100% of his publishing and writers rights and has his works registered ...
HANNAH FAIRLIGHT TO RELEASE NEW SOLO ALBUM MUSCLE AND SKIN ON JUNE 12 AT ALL DIGITAL OUTLETS DEBUTS VIDEO FROM THE NEW ALBUM FOR "DO WHAT YOU SAID YOU WANTED TO" TODAY Nashville based artist Hannah Fairlight to rele...
Everything Tom Petty touched turned to platinum during the '90s, starting with the sales carryover from his 1989 solo debut Full Moon Fever, so when during 1999, Petty and the Heartbreakers announced the release of the...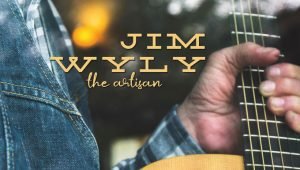 Jim Wyly at J P Hops House, Houston, Texas singing 'Wildman Of The Thicket'. A Bigfoot Legend from Deep East Texas.  For years as a member of several bands including Movin Target and The Lunar Rollers, Jim Wyly h...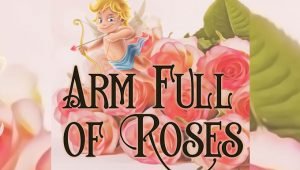 The latest from the singer/songwriter showcases his gift for tender balladry. In his still young career, Mark Henes has put his own unique stamp on everything from country to punk, bringing new inspiration to America's most b...
Born and raised in southern Oklahoma, William Ben Brooks may sound like a new name to the uninitiated, but the soulful singer-songwriter is already deep into his growing catalog of Americana-soaked, folk-rock and blues-based an...
Born and raised in Upstate New York, singer-songwriter Stephen Babcock began writing songs as early as 13 years old, his musical fire fueled by a piano playing dad an older brother who was an avid music fan. Stephen recorded hi...
Singer-songwriter Ron Hamrick who grew up in Michigan, has multiple Top 10 Billboard hits to his credit. He studied classical music as a youngster and formed his first band at the age of 14, after seeing the Beatles perform on ...