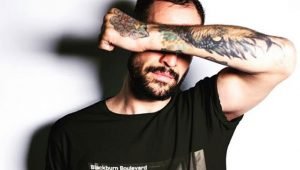 Formed in 2016 ECHOGLASS are composed of frontman DA McKenna, guitarist Remmy, bassist Bo Calista and drummer Bam. They are currently independent and release their music on Darkhouse Recordings. With their heritage deep in ...
Jacksonville, FL. Blues Guitarist Davy Knowles – dubbed the "modern-day Blues Man" has accomplished a lifetime of achievements at just 30 years old. His music was selected to broadcast from Mission Control into space on ...
Sha-La Music, Inc. announces the release of On E Street, a 4 song EP by US Rocker DownTown Mystic on UK Label Nub Music. The EP's release date is December 1 and will be digitally distributed via ADA/Warner Music. The...
The Likes Of Us is a multi-genre Los Angeles duo comprised of singer-songwriters Benj Heard and Katrina Stone. The eclectic musical partnership, who have their very own venue and record/video making studio, have completed a ple...
Originally from Jacksonville, Florida, Chris Sullivan grew up in Charleston, South Carolina where he fell in love with and began playing music.  I won't try and dazzle you with big fancy words or catch-phrases that no se...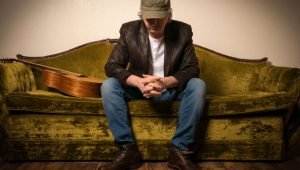 "A Voice In The Wilderness Volume 2" finds David Vaters in top form. This is a beautiful complex album that highlights the full brilliance of David's genius, as well as the serenity and wisdom of a long, full life. Th...
Will Diehl's latest EP release, "Give It Time" beautifully walks the line between strong acoustic melodies and folk rock tendencies which capture the emotion Diehl puts into his tantalizing lyrics. The Manassas, VA singe...
This year Canadian born David Vaters released his first solo album "A Voice In The Wilderness Volume 1" on Feb 17. It's an ambitious project showcasing a cast of a-league musicians which include: Tom Hemby on guitars and...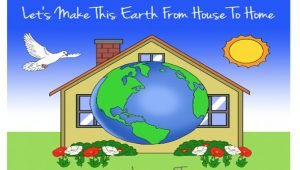 In a seemingly indefinite era of violence and indifference, philosophers can prove to be radicals by simply telling us what we should already know. The problem is that, all too often, we just don't care. Marie Helen Abramyan ...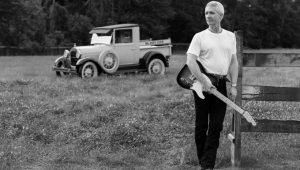 The album "Burning Through" by Dave Vargo clearly deserves a 5 star rating, but just I want to get my two cents worth in there anyway. If you've listened to Vargo at all, you'll know that he is an amazing song write...