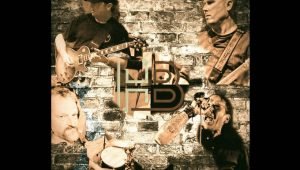 Out of Aotearoa (New Zealand), Hybrid Blues are a 4-piece band, made up of Mike Everard (guitars, vocals), Adam Pendred (bass), Mark Schaumann (drums) and award winning front-man, singer-songwriter Roy Hudson. The band signed t...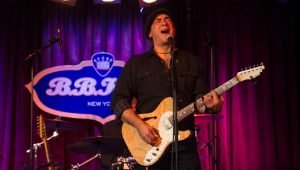 "Empirical Truth" by Danal/WBA Recording Artist, Mark Newman, was the 2019 Winner of The Long Island Blues Society Best Album Category and represented the NY area in competition at the International Blues Challenge in Memph...
Distributed on Universal Music through the Spinnup label, Jerry Impini is a classically trained pianist, singer-songwriter and recording artist. Jerry owns 100% of his publishing and writers rights and has his works registered ...
Fresh off the success of Derek Davis' #1 iTunes Blues Songs chart single, "Mississippi Mud", comes his latest Single and Video release. PANDEMIC BLUES (The Summer Days) Via WTF Sci- Fi Records. By Derek Davis &amp...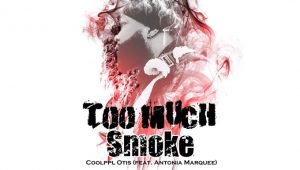 OTIS is an artist and producer as well the co-founder and CEO of the independent label CoolPpl Ent. They distribute and promote their own genre of music called Southern Hip Hop Blues, which features a lot of 808's, good s...
On the recording, "Leo's Guitar EP", Izzie's Caravan and his guitar conspire to use every single crayon within the blue color box to deliver one of the best underground independent studio blues releases I've heard...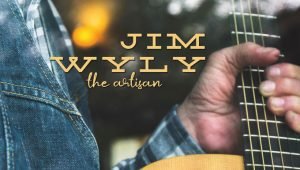 Jim Wyly at J P Hops House, Houston, Texas singing 'Wildman Of The Thicket'. A Bigfoot Legend from Deep East Texas.  For years as a member of several bands including Movin Target and The Lunar Rollers, Jim Wyly h...
"1969" is a brand new single by the Swedish based band, The Fuzes. The track elaborates on historical events that took place in the USA that year. The song features Martin Dagger Granhage (Guitars, Bass, Lead Vocals) who is...
Having recently completed his first album, "RCA 44" of both original songs and covers to great acclaim with 14 Records of Royal Leamington Spa, Nigel Walton is much in demand as a session vocalist for his unique smooth, mel...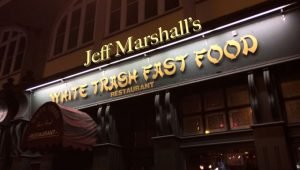 "I had an amazing time there – I got a great American style burger, saw the British punk band The Vibrators, and got a dragon tattooed on my back – all in one night," says singer-songwriter, Jeff Marshall, of th...