Jamie Parsons is a Roanoke, VA native, a musician and songwriter. He was a Semi-Finalist Winner in the 2015 UK Songwriting Contest for "Last Call",  Winner of the 2014 Billboard Starmaker Award for "Last Ca...
Cleveland's own THE O SOUND ALL STARS, consisting of members Baba Adetobi, Mike Harris, Romeo Maxwell, Blacknile, Humble G, and Regi Beverly, have released their 9 track album, entitled "NU WOP DOO WOP, VOL. 1". All songs...
Glenn Polin is an amateur artist, singer and producer. Frank Topper is an organizational development consultant from Greenbrae, California, who writes lyrics on his day off. Together the two moonlighters have been working on a...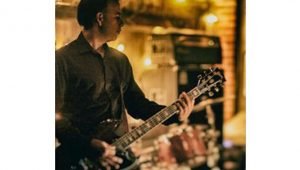 During his career, Steve Mahabir recorded three albums with the alt-rock group, Groovy Religion, and appeared on compilations and soundtracks, backed Jim Carroll for several Toronto shows and shared bills with the likes of the ...
Audiobender is an original Rock/Power Pop band from San Jose, California that was formed in 2012 by guitarist, singer-songwriter Jared Richard, who brought in longtime friends and former band-mates Paul Cingolani (bass) and Jef...
On September 28, 2016, Atlanta based, AJ Ghent Band released their newest single since their last project, Live at Terminal West (Blue Corn Music). Love Me No Mo' is an upbeat, indie rock song grounded in the blues, spri...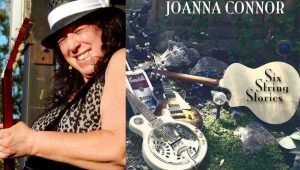 1st Release in 14 Years Northport N.Y. – M.C. Records is thrilled to welcome back The Queen of Blues/Rock guitar Joanna Connor to the label. Six String Stories will be released on August 26 and marks the Chicago guitarist...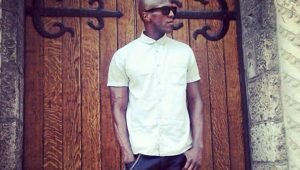 Marwan Maurice began his career in music after a successful profession as an international basketball player and realizing his heart and passion truly lives within music. His pursuit led him on a journey across the world throug...
If there's one thing you can say about Billy Roberts and the Rough Riders, it's this: he's got taste, style, and chops. Billy's last album, "Go By Myself", was so good it felt like sinning and getting aw...
Jean Synodinos (pronounced sin-uh-DEE-nus) slips from folk to pop to jazz to blues and more to create dynamic live performances and recordings that make audiences ask for more.  A Top 10 Finalist for Best Songwriter and Best F...