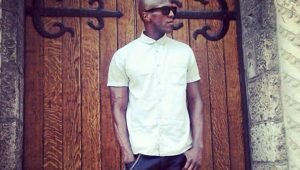 Marwan Maurice began his career in music after a successful profession as an international basketball player and realizing his heart and passion truly lives within music. His pursuit led him on a journey across the world throug...
If there's one thing you can say about Billy Roberts and the Rough Riders, it's this: he's got taste, style, and chops. Billy's last album, "Go By Myself", was so good it felt like sinning and getting aw...
Jean Synodinos (pronounced sin-uh-DEE-nus) slips from folk to pop to jazz to blues and more to create dynamic live performances and recordings that make audiences ask for more.  A Top 10 Finalist for Best Songwriter and Best F...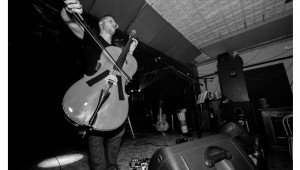 Whether you've heard of Cellist and multi-instrumentalist Christopher Bell or just stumbled onto his cello which emotes into the worlds of Blues, Funk, Folk and even Carnatic influences, do yourself a favor and buy "Rus...
Hailing from Melbourne, Australia FINN (Mark & Luke Finn) has released various singles and albums over the last few years, including last year's 4-track EP, entitled "Entanglement". FINN hits the ground running with t...
Billy Roberts and the Rough Riders are a country rock/alternate country/hard rock/blues/folk band based in Australia. The Rough Riders released their debut album "The Last of the Originals" in August 2014, getting solid rev...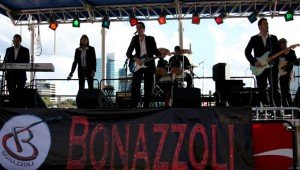 The album "American Ghost Stories" by The Bonazzoli Band is an ingenious musical tribute to old time radio shows of the 1930's, 40's and 50's and their style really compliments the storytelling of the lyrics. On the 1...
Phillip Foxley is a songwriter/guitarist from the UK. He first picked up a guitar in the 1970s, playing clubs and bars. Over time, he found himself in studio sessions, house bands, and writing music for TV and film soundtracks....
The California band known as AfriCali have released their latest single, "THE S.T.R.U.G.G.L.E" which features a unique blend of soulful rock, blues, heavy rhythms and percussion of 1970s Ethiopian music topped with ...
LORD TOPH is an artist, composer, producer, and author. He is the CEO & Executive Producer of Monté CrisToph Multimedia and the creator and founding partner of StarField Stories, a children's literature publishing compan...