More so than many of her peers, 16 year old Sofia Evangelina can really let it rip. With a crystal timbre, she seems destined to howl away on hits for years to come. It's tempting to root for Sofia – she possesses one of th...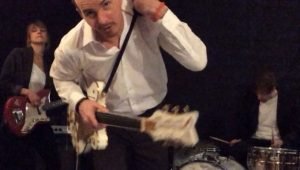 NothingDark is a 3-piece from Montreal Canada, formed in 2018. Its members, made up of Nack Jicholson (Vocals, guitars, synth), Roxanne Miller (Bass, backing vocals) and Matt Davis (Drums, percussion) are inspired by 80's...
Max Gordon with Boy Leadfoot is a three-piece blues-based, alternative soul and rock project, from Vancouver Island, Canada. Their latest release, the EP "Turn-Buckle" is a breath of fresh air compared to the pop dribble pe...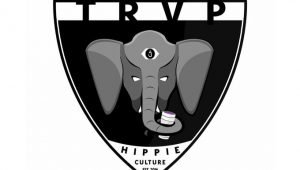 TRVP HIPPI3Z is a Canadian rap duo who just dropped their latest single entitled, "On Lock".  Listeners beware. This product has been known to blow up and cause fires in a variety of stereo systems, due to the super-hot fi...
Faceless Orphans is a Canadian alternative rock band from Rouyn-Noranda in northern Quebec. Formed in 2016 by Jean Landry (vocals) and Francis Camirand (guitar), the group's line-up includes drummer Marco Lamarche, guita...
Canadian Record Label Illium Audio signed Ann Taylor in 2017. A singer-songwriter living in Calgary, Ann fell in love with songwriting, propelling her towards the release of her first EP "Roses" in February 2016. Sh...
Canadian Country-Rock recording artist, Russell Lee, has been on a run this year. He has performed a full set-list at the world-renowned Dauphin, Manitoba CountryFest. The music video for his previous single "Picture" reach...
This year Canadian born David Vaters released his first solo album "A Voice In The Wilderness Volume 1" on Feb 17. It's an ambitious project showcasing a cast of a-league musicians which include: Tom Hemby on guitars and...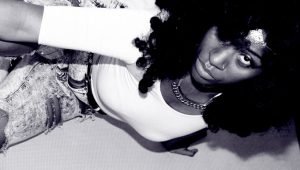 Dayna Patreace, born in Canada, Ottawa, Ontario, is an R&B singer-songwriter that has a 90's sound with an original tone infused with melodies that stems from Caribbean culture. She found her voice singing in the chur...
22Hertz is a solo Heavy Alternative Rock project by singer and producer Ralf Muller. The Toronto artist combines abrasive underground sonics with pop elements and hooks into a sound reminiscent of Nine Inch Nails. At their sign...