Posts Tagged 'Corvus Stone'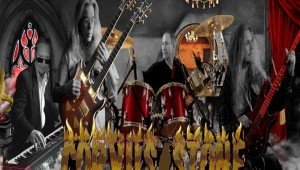 The new Corvus Stone "Unscrewed" is irresistible, as their previous albums were saturated with innovation and glorious progressive music to the Maxx. This latest adventure in excess is flooded with more inventivenes...
Corvus Stone is the new project by members of other prog artists Bun Chakeze who released "Whose Dream?" in 2010. Guitarist Colin Tench returns with Corvus Stone, playing guitars, and he is joined by Pasi Koivu who ...