Posts Tagged 'Electronic'
A cutting edge dance music company with a focus on amazing house Dj/Producers There are a variety of many record labels across the globe, but there are crucial aspects of what sets them apart from one another.  To be an amazin...
Baum Jr., who has a background in rock, describes his newly invented genre as 'Next-Gen 8-bit', calling upon influence from film scores and game soundtracks of the 1980's.  Baum Jr.'s debuts a double-sided single set f...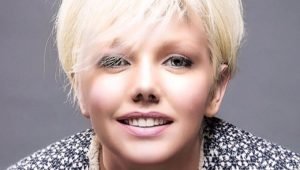 Correigh has been singing and writing songs with her two sisters for as long as she can remember. After studying musical theatre in 6th form, she made the natural progression and joined a band and then another band and then…i...
To run through Maverick Hill's curriculum would take a couple of pages suffice to say Hill was the former Promotions Manager at Prince's Los Angeles "Grand Slam" Nightclub. He is acquainted with several celebrities ...
Santa Barbara-based DJ and producer Underbelly has released his three-track EP "Ripple". Most B-rate DJ/Producers can string together a bunch of tunes, make it sound like a chop shop and sell records. But very few can mak...
Jules Verne Theory brings together the talents and experience of Richard Slee and Arron Clague. The electronic music duo signed to Ninthwave Records, are to my mind, together with Depeche Mode, the last highlanders of sy...
Go Caracas is an Electronic Pop/Rock Duo from Caracas, Venezuela, consisting of producers and multi-instrumentalists, Juan Degwitz and Erick Kislinger. They compose and write their music via internet due to the fact that they c...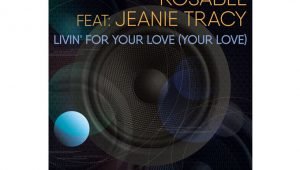 Rosabel is a house music duo consisting of DJs and producers, Ralphi Rosario and Abel Aguilera. Successful solo artists in their own right, the duo have hit top spot on the Hot Dance Music/Club Play chart numerous times...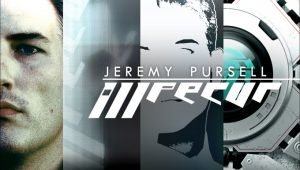 illrecur ['il-ri-'kər] is an American music project and pseudonym, founded in 1997 and adopted by Jeremy Allen Pursell. As its main producer, singer, songwriter, and instrumentalist, Pursell is the only official m...
Freddy Angel, an independent electronic music producer/vocalist, as well as a multimedia fashion blogger, was born in New York City, and grew up living in Miami, Florida where he currently resides. Freddy who studied advance ar...