A former professional athlete in the NFL, now turned singer-songwriter, Daud Aur Yahudy has released his EP "Home Bound", which follows the re-release of his critically acclaimed debut album "Soulful Life Within". Daud ...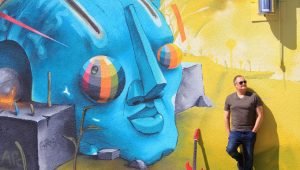 Instrumental rock guitarist Mike Dekleva has released his second four song EP, "Psychedelia",on Friday, November 9, 2018. This is the follow-up to his critically acclaimed and award-winning 2015 debut instrumental EP, "Sy...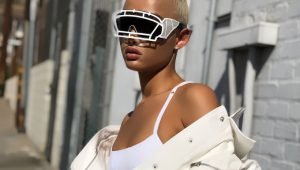 The stunning beautiful Shanty Franco is promoting her EP, "Mood Make Love" and her brand new single "Ain't Think About You".  The Los Angeles-based model, singer, producer, actress, and all-round socialite, is no new...
Phoenix O'Neill grew up in Watford, North London and attended school in St. Albans. She was born into a musical household – her mother sang and played guitar, her dad was a drummer, and her step-father a singer-songwriter. ...
New York, New York – Back To The Basics best describes the new release from producer and sonic design legend 4th Disciple. 4th collaborated with New Jersey lyricist Bizz The Prince to release the EP Against The Grain wh...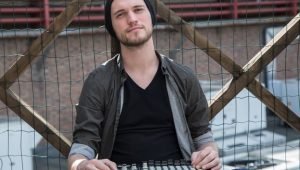 London-based French music and video producer, Charly Sauret aka Woochia, is influenced by artists such as Tool, Heretik and Beethoven, which is a fairly good indication of the vast creative spectrum his music is composed within...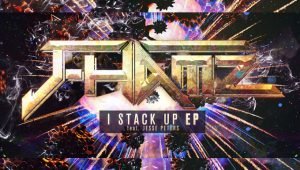 J-Hamz, medical doctor by day and DJ by night, has dropped his 5th release, the fresh house and hip hop flavored "I Stack Up" EP, featuring 3 original tracks, with lyrics and vocals by Jesse Peters. The EP eschews h...
With an onslaught of pressure from modern record labels to produce high-selling records frequently and consistently, and the need to secure a loyal consumer base, an artist's ability to experiment and evolve with his or her s...
Fort Lauderdale's A New Way to Live Forever is an alternative indie-rock band led by dynamic front man Russ Rogers (Vocals/Rhythm Guitar) with Phil Tucciarone (Drums), Steve Velez (Bass), Stephen Rose (Guitar) and Daniel Dyer...
From beginning to end the new Ep, by Magazine Gap, entitled "Calling Card" distills what makes this groups' music flow as well as it does. For sure they have a well-oiled sound that is distinctive and instantly recognizab...