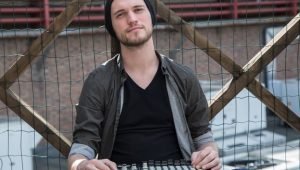 London-based French music and video producer, Charly Sauret aka Woochia, is influenced by artists such as Tool, Heretik and Beethoven, which is a fairly good indication of the vast creative spectrum his music is composed within...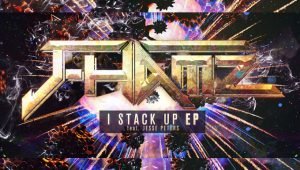 J-Hamz, medical doctor by day and DJ by night, has dropped his 5th release, the fresh house and hip hop flavored "I Stack Up" EP, featuring 3 original tracks, with lyrics and vocals by Jesse Peters. The EP eschews h...
With an onslaught of pressure from modern record labels to produce high-selling records frequently and consistently, and the need to secure a loyal consumer base, an artist's ability to experiment and evolve with his or her s...
Fort Lauderdale's A New Way to Live Forever is an alternative indie-rock band led by dynamic front man Russ Rogers (Vocals/Rhythm Guitar) with Phil Tucciarone (Drums), Steve Velez (Bass), Stephen Rose (Guitar) and Daniel Dyer...
From beginning to end the new Ep, by Magazine Gap, entitled "Calling Card" distills what makes this groups' music flow as well as it does. For sure they have a well-oiled sound that is distinctive and instantly recognizab...
From the opening track, "Broken Hearted Past", you realize that the brand new recording by Beau James – "Landmarks" – is no ordinary EP. It is one of the best independent Americana EPs in years. It has touches o...
Santa Barbara-based DJ and producer Underbelly has released his three-track EP "Ripple". Most B-rate DJ/Producers can string together a bunch of tunes, make it sound like a chop shop and sell records. But very few can mak...
Darrell McClover aka Daryl Yahudy, a former professional athlete knows that talent without discipline can only go so far. Realizing that his true heritage and roots go back to Yarushalam in the Regions of Afrika; his pride fo...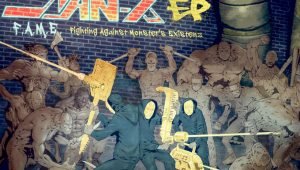 Stan-X is a French music crew on the TESSITURES RECORD labels, who started out one year ago and have quickly been building a strong following on Soundcloud.  Their 6 track "FAME" EP explores a variety of genres like dubst...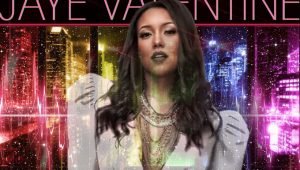 Texas Native Jaye Valentine Kicks off Summer with Hot New Music; R&B Artist Challenges Women to Tap into Their "Alter Ego" This week, Jaye Valentine releases "SPECTRUM," her highly-anticipated EP. The EP includes th...