Posts Tagged 'Experimental'
Minneapolis collective Emerald Suspension is the experimental art collective that combined stock market and economic data to make experimental music on their album, "Playing the Market".  Their creative spirit now takes o...
If you have heard last year's single "Dolls", you at least have an idea what to expect with Rawzilk. He produces music filled with colorful and eerie synth washes, hip-hop flavored beats, and downright ethereal vocals. Ra...
One thing you cannot say about Ontario's alternative rock band, Timeless Void, is that they are not generous. On their previously critically acclaimed album, entitled "Voidland", Alex Hilson (Flute, Guitar, Bass & Vo...
Muzik Genesis is the musical alter-ego for Pablo Orozco-Castro. Muzik Genesis recently released its 13-track album entitled, "Retrospection". Influenced by such diverse artists as Frank Zappa, Serart, Tom Morello, Serj Tank...
On the fringes of music you can find some really spectacular things. It's a journey that's often worth taking- trying to scope out artists doing something unique and passionate in the face of everything corporate an...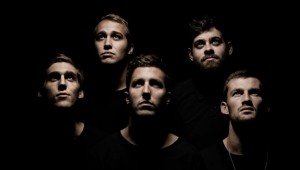 Founded in 2005, Amorph, the five -piece Swiss band are trying to break conventional musical structures, leaning towards amorphous tendencies. They are predominantly a post-rock band, moving through a wide range of styles and g...
A self-proclaimed firm supporter of DIY music, New York-based artist Mislav Forrester and his project Nyentek have contributed a huge number of recordings to the experimental music space, including his most recent effort, Okay,...
Released on Mythical Records on November 30th, 2014. Carolyn O'Neill is a Chicago native who grew up playing the clarinet and organ. After playing in her high school orchestra for four years she went on to receive her degree ...