ERIC SILVERMAN RELEASES NEW SONG AND VIDEO FOR "AS MY COUNTRY DRIFTED AWAY (I GOT STONED)" FROM HIS DEBUT SOLO EP ROOKIE OUT ON FEBURARY 28 "People talk, they should scream" – Eric Silverman exclaims on the song and v...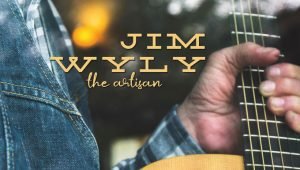 Jim Wyly at J P Hops House, Houston, Texas singing 'Wildman Of The Thicket'. A Bigfoot Legend from Deep East Texas.  For years as a member of several bands including Movin Target and The Lunar Rollers, Jim Wyly h...
On Tuesday November, 26th– Butta B-Rocka returns with an uplifting, groovy, and powerful folk/world music single 'Promise Land'. The melancholic single features a modern, melodic beat, powerful instrumentation, and an...
Born and raised in southern Oklahoma, William Ben Brooks may sound like a new name to the uninitiated, but the soulful singer-songwriter is already deep into his growing catalog of Americana-soaked, folk-rock and blues-based an...
Here to brighten up the day of all the folk lovers is Vermin & the Beachrat with their new single I Know Everything About you—a high-energy, rustic and boisterous folk-country rock number that is equal parts nostalgic...
Singer-songwriter Ron Hamrick who grew up in Michigan, has multiple Top 10 Billboard hits to his credit. He studied classical music as a youngster and formed his first band at the age of 14, after seeing the Beatles perform on ...
A classically trained musician, James Lee Baker's fingerstyle guitar playing is rich and melodic, as embraces open tunings to create an unconventional but welcoming sound and timbre to his playing. For his Country-flavored Am...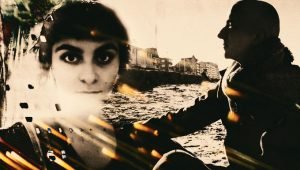 The Sandman's Orchestra is an atmospheric folk duo from Lille, France, made up of songwriter / producer Pierre Laplace and singer Léonie Gabriel. After 3 original albums, the duo set out to record their own version of ...
Julian Kerins is a New York based singer-songwriter whose music is the end result of an eclectic amalgam of influences that have been centered around a Rock backing. His latest debut EP Maelstroms has reached the ears of this w...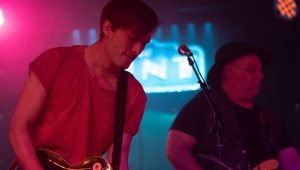 Bulat is a singer, songwriter, guitarist, and actor who was born in Russia, raised in England, and is now based in California. His music mixes folk, rock, reggae, and Latin influences with his own unique way of writing both voc...