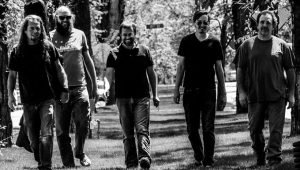 Rhythm is as important as melody throughout the amalgamation of tracks on the self-titled album by Union Five. This is evidenced by the alternating emphasis on one aspect or the other – and often the fusion of the two ele...
Drinking With Clowns is project is led by Baldo Bobadilla (singer/songwriter/producer from Paraguay) and Kristias Trujillo (Drummer/Composer from Mexico), who over the years have been joined by many talented musicians from the ...
Chicago based dance music artists Andy Holbrook and Martin Detrois form Le Shake, an 80's inspired dance music group who recently released their single "By The Way" featuring Chuck New on vocals. The collective offer us a...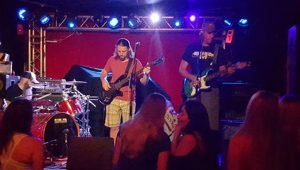 Jacksonville, Florida collective Bigfoot Barefoot delivers a blend of Rock, Reggae, and Funk. They have been influenced by acts from Lynard Skynard to Sublime and have created their own genre which they classify as Trader Joes ...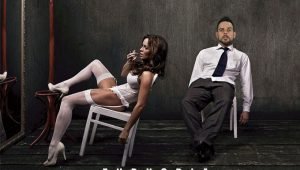 How can you resist a band like the Australian crossover rockers, Slightly Left Of Centre?  High energy Maroon 5 styled vocals, Daft Punk-like electro- funk rhythms and a Jamiroquai acid attitude is a temptation far too great f...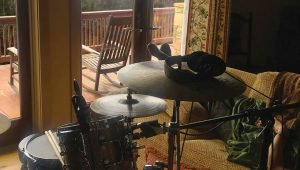 I'm in love with this album. "Marshall Sessions" (as in Marshall, NC) is filled with beautiful melodic themes, sweeping lush choruses, and one of the smartest rhythm sections I've ever heard in a little ...
From beginning to end the new Ep, by Magazine Gap, entitled "Calling Card" distills what makes this groups' music flow as well as it does. For sure they have a well-oiled sound that is distinctive and instantly recognizab...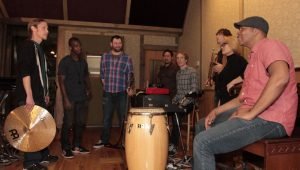 Phantom Pop is an instrumental band from Brooklyn, NY. The group combines elements of funk, soul, and R&B with the improvisation of jazz to create their own sound. Originally formed by Dave Lowenthal simply to create an alb...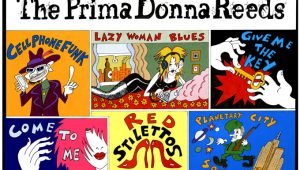 The PrimaDonna Reeds is a New York rock band formed by JC Ryder, an accomplished flamenco and rock guitarist, and Karena Reiter, a talented rock vocalist and veteran music journalist and promoter. A longtime friend of Karena...
Intricate Folk is a band based out of Southern California.  The group's name is centered on the brand "Only IF" which translates, "Only Intricate Folk".  The word "Folk" was chosen to describe the man or woman t...