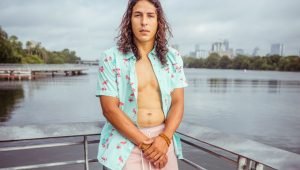 On September 7th Tommy Francisco, born and raised in Austin Texas, released his debut Ep "Eight23". This Ep has generated a major buzz and several songs ("Show Up" "Crush" and "Vibez...
BlowinMaddTrees are the kind of rappers you want to hang out with. They're chilled out guys who usually rhyme about what they love most: hedonistic experiences and the finest Kush. They'll probably never reach mainstream st...
Independent singers who make music that isn't in the mainstream are rising in numbers. Indie musicians cum singers often have something celebrity singers don't have – making music out of pure love and passion for the art....
Chris Calamera's songwriting and production is what distances him from his pop and rock peer group. He isn't too big on image, but big on production. What he does is continue to be himself, he lives his brand by not fol...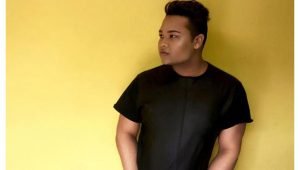 International, South African born singer-songwriter and influencer Ranwin Le-Roy (24) released his debut single Painting the Canvas March 15th 2018 and is exactly where he wants to do be for now. This Pop/Rnb singer has risen o...
In the midst of his highly-anticipated Fall Tour, which includes U.S. and U.K. dates and even a show with multi-platinum selling band Candlebox, Indie Rocker Pete RG has unveiled the debut single from his upcoming album Whateve...
Acclaimed Metal Vocalist Mike Tirelli (Riot, Messiah's Kiss, Holy Mother) Finds Success With New Project Rising FiVe Rising to fame fronting such metal bands as Riot, Messiahs Kiss and Holy Mother, renowned vocalist Mike Tire...
Acclaimed Guitarist Brent Barker's Debut EP, Featuring Drummer Chris Frazier (Steve Vai) And Bassist (Formerly Of Y&T), Is A Success At Radio After years lending his talents to others projects, guitar virtuoso Brent Barke...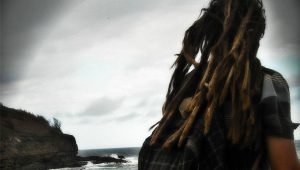 Grim Singmuf, the artist raised in Fairmount Projects in Woonsocket, R.I. now residing in Mount Shasta, CA, is also part of a collective called Cesspool Asylum, for which he is a producer as well as recording artist. "Who...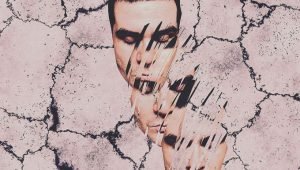 With such a wealth of personal experience to draw from,  DAV!D (David Castillo) and his trustworthy computer CLARA will never be short of lyrical inspiration for his songs, the beating heart of both of them having already be...