Originally from a small town in Mexico, TLUXX is an EDM DJ/Producer currently based out of Los Angeles. When in 2012, a health scare forced him to give up his dream of a career in major league baseball, he turned towards music ...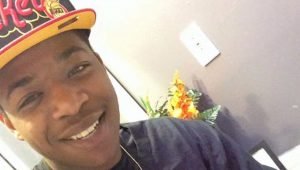 Deundra Hill aka DMH, from Kosciusko MS, is the eldest of three kids. He was raised in Mississippi but traveled a lot because his father was in the navy. Hill, who has been rapping since the age of 10, has just dropped the sing...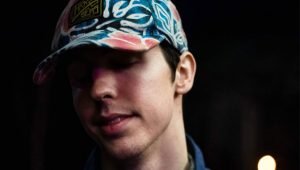 Hazey aka Yung Doowee is a 19 year old producer and artist from Dallas, Texas. He moved to Portland 2 years ago and has devoted himself to his music. His latest EP release is the 10 track self-titled "HAZEY (The EP)". Hazey...
Flexico Deeskie comes out of Dallas, TX, to where he moved from Kansas City, MO, in 2005. Fresh on the grid, he became an active artist in July of this year, and has been steadily dropping singles to build his catalog and fan b...
From Backwards is a master at creating high quality music with low quality satire. The only thing more surprising than how well those two aspects mesh, is how well he performs them on stage. His genius, however, lies within the...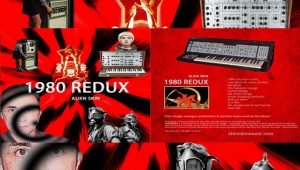 There aren't many synth-pop bands that I deem buyable today. I could probably count them all on my left hand. And if I only included the bands that actually played authentic 80's analogue-driven synth-pop, I'd probabl...
After 15 years as a session musician, Brazilian guitarist, singer and songwriter, Andre Gimaranz's first solo album, 'Handmade', was released in 2015 gaining instant attention from the industry and fans alike, resulting ...
Irish DJ and producer Moorhouse has dedicated the song, "I Love You to the Moon and Back", to his daughter, Abbie. It speaks about their relationship and what the future holds. Canadian artist, The Cellophane Heart, provide...
Los Angeles hard rock trio THE RIFT is made up of brothers Aris Anagnos (Vocals, Guitar), John Anagnos (Bass) and Ovais Malik (Drums). Since forming in 2009, they have played alongside the likes of Exodus, Yngwie Malmsteen, The...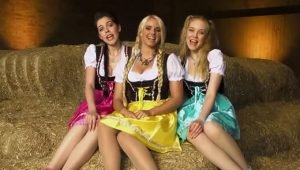 It is always comforting to see that the website you just accessed is available in your language. Well, MusicMegaBox.net (you can read more about this music service here) is proud to release its French and German versions. While...