Gen Dietzel is an alternative rock vocalist and songwriter from New Jersey. She possesses a degree in Drama, and is continuing her education in music and music production through Berklee College of Music's online program....
Don Life Grizzly is shaking up the hip-hop scene with a new, exciting single titled "Upperhand". The song is endowed with the warmth of the old school and the punch of contemporary rap, making for a unique twist. Do...
The single "Let You Go" was definitely worth the wait, and it's so radio ready; Memo Skyy's take on modern pop has always been a little left of center, but that's what makes his music sing. With Skyy's music you get...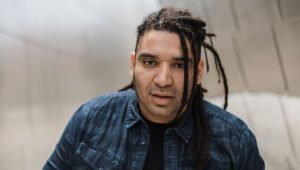 There has often been a debate about if instrumental music, which did not contain any samples of lyrics could be considered political by merit of the music, disregarding the context and environment in which it was made. Is it po...
Let's get one thing straight. I've been following the Collegians since their brilliant debut single, "Vaccine", which then was followed up "Black Mass". This Melbourne based Australian band, with a British-born sing...
The album "Accel." by Detroit artist Jason Miller is both melodically stunning and bass bumping goodness. From the space-age track "My City" and the growling "Radiant Signals" to the driving "Lustr...
This week brought news about North Carolina artist "Coppahead" working on more music, including his latest single "Work" https://www.youtube.com/watch?v=uRst0nA7AUg The video was actually filmed before the shooting in...
Phoenix O'Neill grew up in Watford, North London and attended school in St. Albans. She was born into a musical household – her mother sang and played guitar, her dad was a drummer, and her step-father a singer-songwriter. ...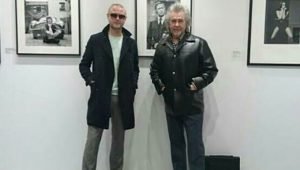 We meet with the Founder of Griffiths Records, Lewis Griffiths, who talks about their next release the unheard tracks by Dub master King Tubby, his entrepreneurial business savvy, music, clothing, and future releases, as well a...
Seldom does chance have it that an electronic music producer is as simultaneously celebrated by both seasoned and novice fans of the genre as G.H. Hat is. The relative newcomer boasted 290 Classical track releases prior to offi...