Classically trained pianist, medical doctor and electronic music producer, J-Hamz brings us his 7th release which showcases the winners of his third remix contest with Digital Empire Records, for his original track, "Keep On ...
Tasos Petsas is a Greek creator of electronic music. Apart from being a Graduate of The Athens Faculty of Law, he has also studied Music and Phonetics. On December of 2015 FM Records released his first album called "Heart Of...
Sydney Sprague is an Americana/Indie Alternative/POP songwriter currently based out of Scottsdale, Arizona. The Texas born artist had her debut in 2008 with her EP "You Gotta Start Somewhere". She pours heart and soul into ...
Artdayn – Home Movie: An X-Rated Synthy Ensemble with Plenty of Soul. Artdayn is the brand-new musical project by Miami based urban artist Daynel Artiles​. His fresh new synthy approach to RnB & Soul is one that I can d...
Singer-songwriter J. Sariah is so refreshingly unique in a sea of musical mediocrity. She tears into her single "Friendzone", a track from her EP, "The Path", with so much intensity and depth that I was amazed. Her soun...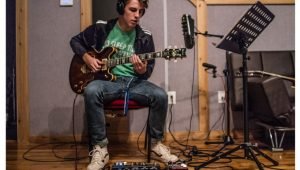 Grayson Word's debut EP, "Different Kind of Free", is a fantastic surprise for any music fan. The soulful vocals and the hint of 70's funk give it a vibe much older than his 18 years. The album, from this Americ...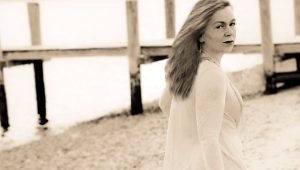 It's not easy to find really excellent singer-songwriters anymore, but in Ann Paul the talent has been found as she's an amazing artist. Her arrangements are kept fairly simple and the words flow smoothly. Sometimes...
Listening to the brand new album "BRAVEFACE"– which is set to release the 13th of April 2018 – by The Silver Bayonets is like climbing up and own a series of steep hills. The flow, the trip, the atmosphere, the anti...
The storied history of Afro-jazz funk legends Plunky & Oneness continues with a new album, Eclecticism, to be released June 13 of this year.  As a prelude to the new album, Plunky is releasing Only You, a four-song maxi-si...
Teen songwriter, actress and musician, Lily Garret, better known by her stage name Meelow, draws inspiration from a wide range of artists, such as Queen and Heart, as well as Christina Aguilera, Halsey, and Adele. She's perfo...