I recently heard about an artist called D-Witt from Rockford, IL.  Illinois is the home of some prestigious sons who have left unforgettable marks on hip-hop's history. I'm expecting an unfiltered rebel who is unafraid to ...
Rajah Mahdi Byrd is a Recording Artist from Glassboro, NJ. Born two months premature, he received brain damage during delivery, resulting in cerebral palsy. However despite this bad turn of events he has still managed to live a...
Blacc Cuzz is committed to forging a glorious way forward in his career. More importantly, he's underscoring his critical lapses in the past for sake of the young guns who may admire him. At this stage, the Pittsburgh, PA...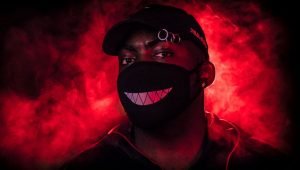 Arcane T-Rubble (pronounced arcane trouble) is an artist from the Untouchables Records realm and he shares with you his first release – XTZ (ecstasy). The song that has been melting girls' hearts since day 1. XTZ is...
Born Kenyatta LaPrece Dugans, Flint Michigan's LaPrece Noir, is Hip Hop/R&B artist, songwriter, and music producer. She credits her creativity and artistry to the likes of Nas, Lauryn Hill, and Mary J Blige, among oth...
Zilla F. Baby is a Musical artist out of New Jersey, Originally from Hillside, now in Somerville. He is an avid lover of Vans, Classic east coast style, more heavy and prominent with lyrics, and he can also adapt to new soun...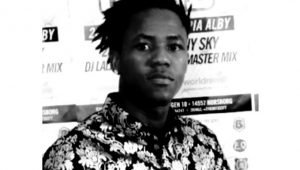 Based in Stockholm, Sweden, upcoming new artist Rodrigo Alvin has 3 freshly recorded songs riding high on Spotify and other major digital outlets. Rodrigo's style brings a blend of Hiphop, R&B and Afrobeat. His tracks "...
Class is a 26 year old artist out of Brooklyn, NY, who has been working on rap and production for 10 plus years. His debut video 'AIADW' is available on YouTube, and plays testimony to the talent found on the New York scene...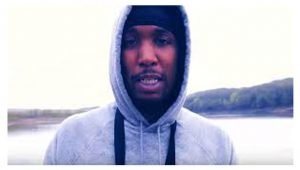 Two years after being a coma for 47 days due to open heart surgery, North Liberty, Iowa rapper Vybe aka OfficialVybe, is back with a brand new 18 track album, entitled "Anubis". The rapper who initiated his craft under the ...
Underground artist Miztuh Chazs started rapping in 1993 at just 11 years old. Drawing upon his Alabama roots and influences from several musical genres, Chazs began using his music to escape from troublesome surroundings. More ...