'Ghost of John' is the latest single release from Endsightt. It arrives with very little hype and a lot of promise after his critically acclaimed album, "The Music Demo".  This latest music once again portrays Endsight...
Detroit-bred rapper, songwriter, guitarist and producer, Jonezen has released his summer anthem "Day Job" ft. Donny Beck. Jonezen who has toured and recorded with acts such as Swollen Members and Mixmaster Mike of The Beast...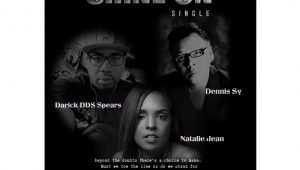 The track "SHINE ON" is the collaborative effort of hip-hop emcee and producer, Darick DDS Spears, the jazz-pop singer-songwriter, Natalie Jean, and award-winning pop-rock artist, Dennis Sy.  That we're dealing with a qu...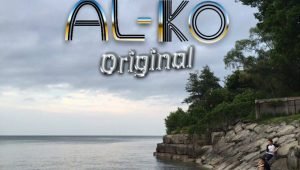 Studied visionary hip-hop producer J Dilla (James Dewitt Yancey) is most revered for his unique soul-stirring style of beat-composing, as he was very easily one of the best producers to ever come out of the Midwest, Detroit to ...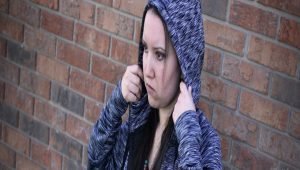 Hip-hop lyricist Michelle Cadreau has developed a writing and rapping style with both subtlety and introspection to reflect her Native Canadian Indian and Polish ancestry. With four CDs to her credit, the Hamilton, Ontario meld...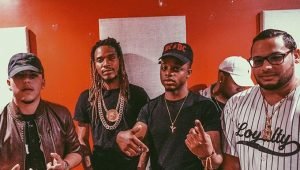 King Nell$ is Paterson, New Jersey artist signed to Loyalty Above Everything Records (DJ Louie Styles Label). He just recently featured on a new single released – Dj Louie Styles "One Night" ft. Fetty Wap, Don...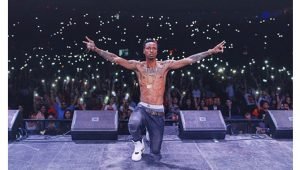 "Winter Time" – J. Oliver ft Sam Harvey works on a number of levels. Whether it's a turn up moment or being all up in the feels, the song resonates for a specific occasion. For hopeless romantics who are trappers at...
Currently living in Boulder, Colorado, Jay Price is a Business major student, and an active skier and athlete. At 19 he is currently working on his first mixtape, while attending CU Boulder heading for his business degree. In t...
L.Rucus (@LRucus ) – Do Ya Dance Ft. Marley McNealy (@MarleysMusiq). Vallejo Hip-Hop R&B artist L.Rucus enlist the help of Singer-Songwriter Marley McNealy in his latest release "Do Ya Dance" Now Availabl...
Sooper Vega is an American rapper, actor, and writer. Born in New York, NY, Sooper Vega moved to Providence, RI at the age of 13. Following in the footsteps of his father, he began his career as a DJ. After releasing his first ...