Wild Horse are a young vibrant original British Rock Band, from Burwash, East Sussex, formed by two brothers – Henry Baldwin (Vocals, Guitar & Harmonica) and Jack Baldwin (Vocals & Guitar) – with school friend E...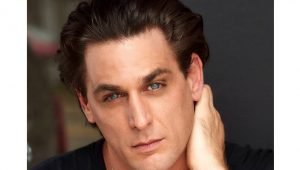 Actor Rodrigo Rocha is not slowing down anytime soon. After a slew of roles, he is preparing to lead a feature indie movie, "SSW Of The Border". Set to start production in the first quarter of 2019, the film is proj...
Ed Hale's upwards trajectory continues unabated with the release of his latest album "So For Real", which was released via Dying Van Gogh Records last month. Probably best known as the singer, songwriter and guitarist fro...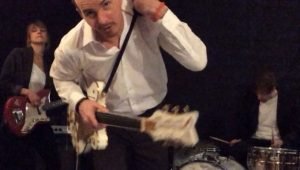 NothingDark is a 3-piece from Montreal Canada, formed in 2018. Its members, made up of Nack Jicholson (Vocals, guitars, synth), Roxanne Miller (Bass, backing vocals) and Matt Davis (Drums, percussion) are inspired by 80's...
The single "Let You Go" was definitely worth the wait, and it's so radio ready; Memo Skyy's take on modern pop has always been a little left of center, but that's what makes his music sing. With Skyy's music you get...
The Likes Of Us is a multi-genre Los Angeles duo comprised of singer-songwriters Benj Heard and Katrina Stone. The eclectic musical partnership, who have their very own venue and record/video making studio, have completed a ple...
Jo Potter picked up the musical bug at the age of three and has since become a critically acclaimed singer, songwriter, award-winning flautist as well as a hack guitar and piano player. She has performed at many major events ar...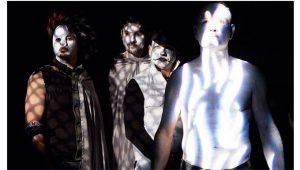 Spectacle is a new band from Los Angeles on CSG Music, consisting of independent filmmaker, Spencer Grant Brod (vocals), Murv Douglas (bass) of "PowerMan 5000", "Lords of Acid" and "Voodoo Kung Fu&...
Danny Baxley's art balances punk primitivism and smart alternative rock craft, and avant-gardists will frequently be drawn to his unique fervor. You really need to listen to his soon to be released 'Love Sex Alcohol' as a...
I first encountered the music  of Shutterwax during 2014 with their album 'Dig Me A Well', and then had the pleasure of reviewing their EP "Hurricane in 2016. On both occasions I was blown away, especially when consideri...