Posts Tagged 'indie rock'
With two very popular singles released in 2019 so far modern rock band Saints Warning is proving the Los Angeles music scene still has a huge amount to offer.  Combining their well-crafted sound with an inspiring attitude Imag...
Simon Ratcliffe (BASEMENT JAXX): "Redford have a unique fresh and lush sound with strong heartfelt songs, gorgeous melodies – not to mention superb musicianship." Mastered by Greg Brooker (Dejstil feat Peter Hook ...
The Glacier Effect is Jason McCann, a self-taught multi-instrumentalist and graduate of the Conservatory of Recording Arts and Sciences who is currently based in Sacramento, California. The project's music incorporates elemen...
Xander AKA TheDarkhounds is a solo musician, producer actor and model who won a YouTube partnership based on his vocals, while obtaining a music degree at university. He has done professional modelling and appeared in the Briti...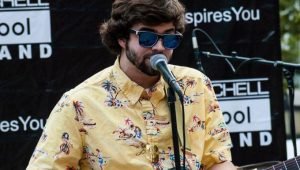 Josh Karch has been in the Portland, OR music scene for over 7 years now. Getting his start as the lead guitarist for the reggae-rock band, Still Region, he has slowly made a name for himself in the Pacific Northwest. As an eme...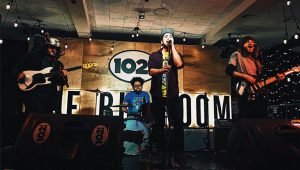 Since being launched in 2017, Bowling Green, Ohio, Indie Rock band, American Spirits, have also founded The Summit Shack, a local DIY venue that has hosted over 25 bands since its inception in the same year. 2018 saw the four p...
The music by Tyler Imbrey & The Ghost Review is by turns harsh and sweet, downcast and uplifting, angry and joyous. They also tend to be smart, both lyrically and musically. It's kind of their trick, to insinuate themsel...
Vitne, born Joseph Kimbrell in Charleston, SC USA, began playing in punk rock bands at the age of 15, eventually co-founding the band Golden Palace in 2004. With Golden Palace, he honed his guitar playing, began songwriting and...
The Coney Island, Brooklyn-based band Newborn was formed by  high school friends Allen James (vocals/guitar) and Eric Weglicki (guitar/bass/vocals) and a love of rock spanning from Metallica, Nirvana, to Muse. After many year...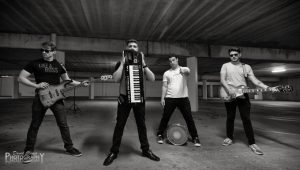 Hailing from Scranton, Pennsylvania, Black Tie Stereo has already had had the honor of opening for major acts such as Panic! At The Disco, Weezer, Andrew McMahon in the Wilderness, MIlky Chance, AWOLNATION, K. Flay, and Lewis D...