Posts Tagged 'instrumental'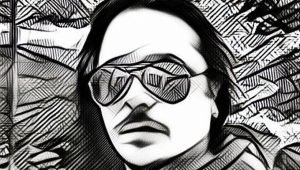 New and older listeners to music of the Italian prog-rock, cinematic and symphonic-styled composer, Lorenzo Armando Aldo Bazzoni will experience a journey that will keep keep entertained and the senses well stimulated from the...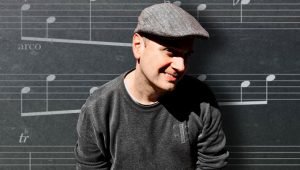 Franco Esteve was born in the Caribbean island of Puerto Rico, and had a multicultural upbringing throughout the United States and Europe. This multicultural upbringing led to his adoption of the concept of everywhere and nowhe...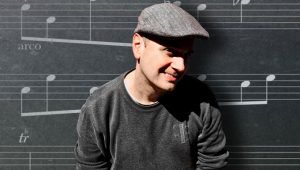 The EP "Contagion" by the Puerto Rican born and Spanish based composer, Franco Esteve, is described as a soundtrack to everything experienced throughout the Covid-19 pandemic –before, during, and beyond. It's a musi...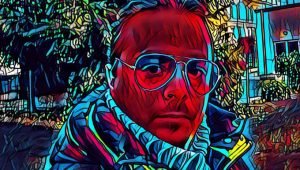 "One Tear From Your Smile" is the latest video/single by music composer Lorenzo Armando Aldo Bazzoni. The composer has always known how to strike listener's empathy and emotion in all the right places at all the right tim...
Ryan Robinson is a musician from Merseyside in the UK. His music tries to mix all the elements he likes about music into one project, mostly being instrumental songs from prog rock to Lo-Fi songs. Robinson plays a multitude of ...
Lorenzo Armando Aldo Bazzoni delivers a mix of genres in his music compositions. One of his recent releases is the cinematic, prog-rock influenced track "La Luna". Dive into Bazzoni's labyrinthine worlds within worlds...
As the months pass slowly into years, it becomes increasingly plain to all concerned that Danish electronic music producer, Mortinus is taking his craft very seriously. He has been extraordinarily prolific and has maintained a...
How often do you get to hear a full length live album of twenty instrumental songs played on the ukulele? And what if those songs were being played by an artist considered to be one of the pioneers of the ukulele in Brazil? Som...
As the new single from 35 Year old male hobby guitarist from Switzerland,  Oliver von K, "Ayinka V" is a recording full of sweet emotionally charged moments, of quiet subtlety, emphatic life affirming melodies and sprinkli...
Ambrose is one of those unusual musical composers you rarely come across via the mainstream media. Her work is never trite or clumsy and it always sparkles with personal genius. She never panders to modern trends or seeks to re...