Posts Tagged 'instrumental'
Markus Lindwurm is CYGNOTIC, the electronic synthtrance-project hailing from Munich, Germany. Lindwurm started out in the days of the C64 8Bit music experience grabiing influences from legends such as Jean-Michel Jarre and Tang...
As living things, we need a steady supply of certain ingredients to survive. In music, the formula is undeniably similar. A song requires both rhythm and pitch. For the musically hungrier amongst us, these ingredients are not e...
Rolf Schnyder wears many hats. He is a musician, songwriter, producer, publisher, and even a music teacher. Rolf studied guitar at the Academy of Contemporary Music in Zürich, and became a professional songwriter in 2002, alon...
The Glacier Effect is Jason McCann, a self-taught multi-instrumentalist and graduate of the Conservatory of Recording Arts and Sciences who is currently based in Sacramento, California. The project's music incorporates elemen...
illrecur is the moniker used by Jeremy Allen Pursell. The American music project was founded by Pursell, the only official member. Since 1997, thirty-nine instrumental albums have been released. The music explores a wide range ...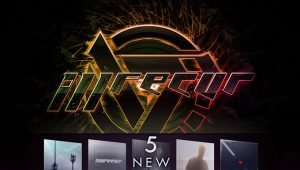 Music is a powerful 'stream of consciousness' enhancer, because it literally lights up both hemispheres of your brain, releasing a constant current of dopamine. The best kind of music for this experience is lyric-free instr...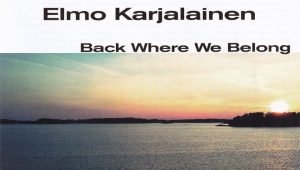 I know Elmo Karjalainen as a metal rocker, but he is a musical chameleon. He is an amazing musical arranger, composer and player. You could put a banjo in his hand and he'd make it sound like an orchestra. Elmo is one of thos...
Esther Y.W.Wong, a registered music therapist, a multi-instrumentalist and a composer based in Hong Kong. Inspired by music around the world and all her travelling experiences, her style of music blends the modern with the trad...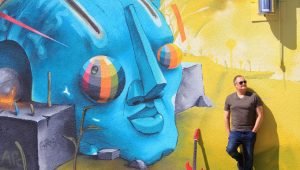 Instrumental rock guitarist Mike Dekleva has released his second four song EP, "Psychedelia",on Friday, November 9, 2018. This is the follow-up to his critically acclaimed and award-winning 2015 debut instrumental EP, "Sy...
Armonite, the instrumental rock collective led by composer Paolo Fosso and violinist Jacopo Bigi, signed with LA-based indie label Cleopatra Records for the release of their new album, And the Stars Above. Armonite's inst...