Posts Tagged 'instrumental'
illrecur is the moniker used by Jeremy Allen Pursell. The American music project was founded by Pursell, the only official member. Since 1997, thirty-nine instrumental albums have been released. The music explores a wide range ...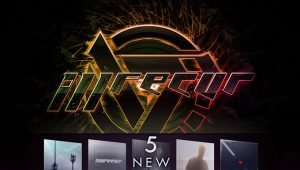 Music is a powerful 'stream of consciousness' enhancer, because it literally lights up both hemispheres of your brain, releasing a constant current of dopamine. The best kind of music for this experience is lyric-free instr...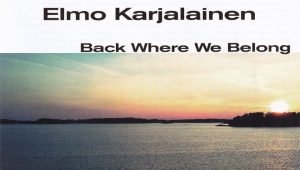 I know Elmo Karjalainen as a metal rocker, but he is a musical chameleon. He is an amazing musical arranger, composer and player. You could put a banjo in his hand and he'd make it sound like an orchestra. Elmo is one of thos...
Esther Y.W.Wong, a registered music therapist, a multi-instrumentalist and a composer based in Hong Kong. Inspired by music around the world and all her travelling experiences, her style of music blends the modern with the trad...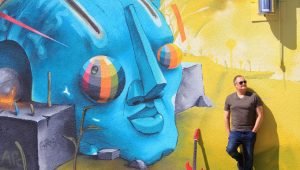 Instrumental rock guitarist Mike Dekleva has released his second four song EP, "Psychedelia",on Friday, November 9, 2018. This is the follow-up to his critically acclaimed and award-winning 2015 debut instrumental EP, "Sy...
Armonite, the instrumental rock collective led by composer Paolo Fosso and violinist Jacopo Bigi, signed with LA-based indie label Cleopatra Records for the release of their new album, And the Stars Above. Armonite's inst...
As a Canadian Iranian whose musical evolution has its beginnings in traditional Persian folk music, Arash Behzadi's vibrant piano compositions explore the gamut of human emotions. "The piano mirrors existence in all its com...
May 2018 saw the release of the new album, "And The Stars Above", by Italian progressive rock band, Armonite, featuring violinist Jacopo Bigi and keyboardist Paolo Fosso. The album also includes a guest appearance by Porcup...
The Horror is an instrumental progressive rock duo from Baltimore, MD, composed of cousins Alex Wachter (Guitars, Keyboards, Bass and Mixing) and Jeff Zuback (Drums, Percussion). Currently promoting their debut album "Her...
More like personal sketches for piano than traditional, structured songs, the music of Melbourne-based Australian artist Marcel Heah plays like a poetic soundtrack to the world's tangible and intangible elements, and nowhere ...