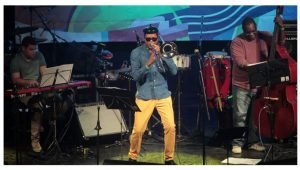 The popularity of world music in the USA has a long history, and tends to run in cycles. There was a period in the early 20th Century when jazz musicians came to adopt Latin rhythms. And there were occasional musical forays int...
Atlanta, GA – The tantalizing talents of multi-faceted entertainer Toni Redd is in the music spotlight with the new release of her latest gem, Take Me To Paradise, a jazzy, soulful, up-tempo feel good song that features ...
The latest effort by Aastik Koshy entitled the "SARASWATI LOUNGE VOL.1", finds the chill out, ambient and lounge producer, elevating his signature sound with more contemplative and thought-provoking songwriting. Due to the ...
After 15 years as a session musician, Brazilian guitarist, singer and songwriter, Andre Gimaranz's first solo album, 'Handmade', was released in 2015 gaining instant attention from the industry and fans alike, resulting ...
Connie Harvey was raised in a small town called Halifax County, NC with a population of 1,937 according to last year 2016 census. No one know for certain or are aware of the fact that a celebrity of her statue resides in this t...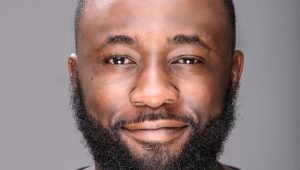 Currently there are many names bigger than Lexisugar when it comes to R&B and Soul mass acclamation. This may be because the Nigerian born record producer, audio engineer, musician, singer, songwriter, music consultant and ...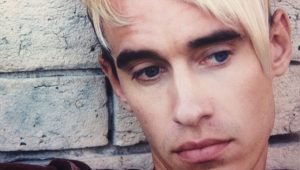 The first time you hear Australian singer-songwriter, Pasko, you'll probably think your ears are playing tricks on you. Surely, you reckon, this has to be a new record by some legendary soul singer trying his hand at a 21st C...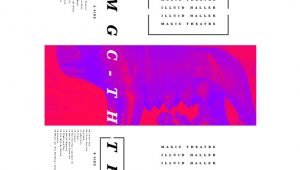 Illuid Haller aka GwangHyeon shows a unique flexibility and verve, a glowing life that drips, melts, and molds around the original sounds to be found on the album, "Magic Theatre". He never competes with his contemporari...
Kimia Penton was born in the Middle East, raised in London and now calls Dallas, Texas her home. The singer, songwriter, violinist and psychologist who started classical violin lessons at the age of 7, plays a fusion of pop, j...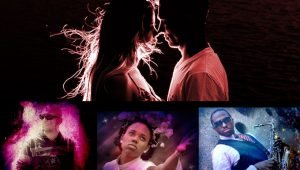 Artem Cithara (producer, composer), Nicole Elizabeth (vocals) and Slick Sax (saxophone), make a dynamic team on their brand new single "Miracles". At once haunting, retro and modern, you'll fall in love with Nicole...