Posts Tagged 'Katie Garibaldi'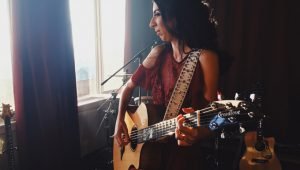 It's the holiday season, and what better way to get in the true Christmas spirit than with a new music video from award-winning Christian-Roots recording artist Katie Garibaldi, who has gifted us with her new Christmas re...
Katie Garibaldi is an award-winning singer/songwriter and guitar player whose characteristic Christian-contemporary blend with Americana roots. This gives her a dreamy and soulful musical sound drenched in sparkling memorable m...
Ethereal Americana and folk-esque singer/songwriter Katie Garibaldi has released a brand new original Christmas song today, November 25, 2016. The new single, "Tomorrow is Christmas Morning" a ballad about the traditio...