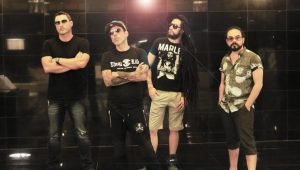 Latin lovers get ready for "Chow Chow eyyy Pow Pow" to become a worldwide sensation as it aims for the Billboard Charts! Musik Radio Promotions presents Monsieur Job to the world! Through many years the acclaimed Miami base...
Drinking With Clowns is project is led by Baldo Bobadilla (singer/songwriter/producer from Paraguay) and Kristias Trujillo (Drummer/Composer from Mexico), who over the years have been joined by many talented musicians from the ...
Vanessa Verduga (a.k.a. La Verduga) released her debut album Soy Mujer (I Am Woman) on May 14, 2017. The production team includes the likes of Grammy® and Billboard® award-winning producers Edward Grullon (a.k.a. DJ Na...
Rod Carrillo head of A & R and production for the label Carrillo Music which has charted over 50 tracks on the Billboard and Radio charts since its inception in 2008 is also an artist in his own right and has released his l...