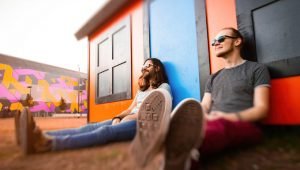 Plastic Barricades are one of the smartest bands in alternative indie rock right now. The band which has it very first beginnings in 2007 have produced enough worthwhile material in the ensuing years to deserve escaping the sha...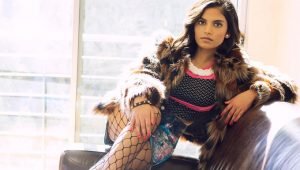 Shannon K is a 16 year old singer who was born in India and moved to London at the age of 6, but not before initially appearing on stage at just 4. Her father, Kumar Sanu, is one of the most decorated and award winning vocalis...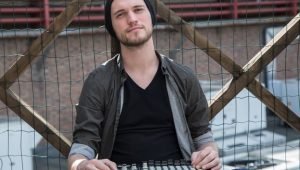 London-based French music and video producer, Charly Sauret aka Woochia, is influenced by artists such as Tool, Heretik and Beethoven, which is a fairly good indication of the vast creative spectrum his music is composed within...
Kimia Penton was born in the Middle East, raised in London and now calls Dallas, Texas her home. The singer, songwriter, violinist and psychologist who started classical violin lessons at the age of 7, plays a fusion of pop, j...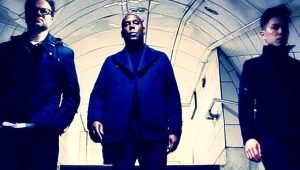 Music should be all like this. Not in style or sound, but in dedication, passion and craftsmanship. This is what we, as customers, should demand from record companies at all times. The question is do major record companies even...
Debut albums have often been trials of sorts for different musical acts. For some, they've been instant masterpieces; for others, stepping stones to bigger and better things; and in most cases, they've been utter failures. ...
I can't even quantify in enough words how much I love "In Two Minds" the latest video-single by British crossover band Magazine Gap. I call them crossover, because any one label, even a genre as wide as rock, is too s...
KYROS (known as Synaesthesia 2012-2015) formed in 2012 in London, England and consists of Adam Warne on lead vocals and keyboards, Joey Frevola and Sam Higgins on guitar, Peter Episcopo on bass guitar and Robin Johnson on drums...
From beginning to end the new Ep, by Magazine Gap, entitled "Calling Card" distills what makes this groups' music flow as well as it does. For sure they have a well-oiled sound that is distinctive and instantly recognizab...
Shannon K, who was born in India and moved to London at the age of 6, is the 14 year old daughter of Bollywood legend Kumar Sanu. She debuted with her first solo single in 2014 at the tender age of 12 with a song written by her...