Posts Tagged 'Los Angeles'
TalentDisplay confidently fuses old influences into his raw, modern sound, taking rap to a new intoxicating level. The Los Angeles rapper and songwriter TalentDisplay keeps a unique approach to hip-hop that incorporates the inf...
One-L is the rap artist from Los Angeles who kicked off the year with brand new album entitled "LEVELS", which is an anagram for Leaving Every Virtue Entirely Lost In Success. The eight track album showcases a talent matur...
Lucky Lehrer's foray into the politics of marijuana was in 1974 working in Washington, D.C., for a freshman Congressman on Capitol Hill. Writing on the front page of the student newspaper at the University of California, Lehr...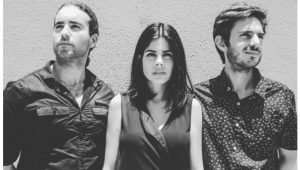 Los Angeles alternative and progressive rock band, Papa Juliett, is Juliet (Vocals), Sui Gn (Guitar) and Julian (Guitar). The trio has just dropped a two-song EP containing the tracks, "How I Feel" and "I Can See". Thro...
Dubbrich, Born Arron J Collins in Los Angeles, California is an American rapper – producer noted for his smooth, uplifting sounds and life-inspiring lyrics. He lived in Lancaster, California during his childhood and teena...
18 year old Jennifer Torrejon aka JGrace hails from Los Angeles, CA. Jennifer grew up embracing her Peruvian and Honduran heritage but living the American cultural dream. She was exposed to both singing and dancing, by her pare...
Eddie Ozarie, AKA Pixelfox is a Mexican-born and raised artist who discovered a strong connection to classical music with the piano at the age of three, and later started discovering more contemporary sounds form old records hi...
KORR-A exploded onto the scene in 2013 with "Fiyacraka", taking the U.S. and Europe by storm, since then, in 2015 she has moved on to working with Dutch producer Tearce "Kizzo", who has collaborated with...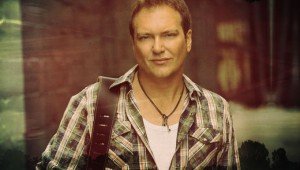 Vince Adams, an independent singer and songwriter from Los Angeles has released his new album entitled "Rain or Shine" on Feb. 8. Few rock n' roll songwriters today succeed at blending genres, being literate, and being ...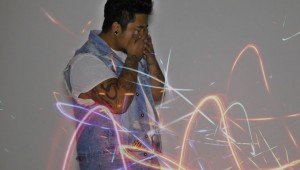 Just Matthew is a rapper, singer, songwriter and DIY recording artist by way of Los Angeles, CA born in 1992. Using his modern poetic technique delivered through traditional hip-hop rhythm and pace, Just Matthew™ orchestrates...