The Jevil Project is a France-based instrumental metal act, who does not perform live, but prefers to create music meant to be listened to. Jevil Project is proficient at marrying sludge metal riffery with dirtier post-rock gui...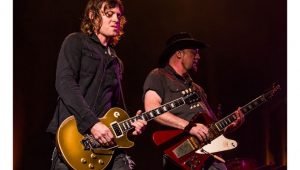 The Brazilians were borne in the Gordonvale pubs nestled amongst the Mulgrave Delta cane fields of deep Far North Queensland. The band got their start playing loud and proud, with the twin guitar attack of Todd Macalpine and Ca...
The appeal of Vessel Decimal – a band founded in Cleveland, Ohio in 2007 – lies in the sheer strength of the songwriting. Moreover there are powerful riffs, and you'll get lost in the grooves, absorbing the punishing ...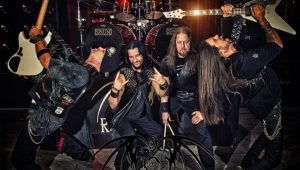 Ralph Buso (Vocals), Brett Gorke (Guitars), Devin Baker (Bass), Pat Magrath (Drums), collectively known as RAVENSCROFT, are working on their most unique, creative, exploratory, and bone-crushing recording they have ever produce...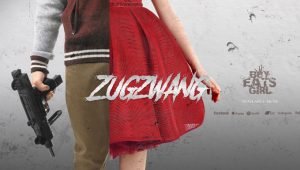 Australian extreme metal project BoyEatsGirl is driven by one man – Rick 'Cleveland' Pinto who launched the project in late 2015. BoyEatsGirl has since been establishing itself as a favorite extreme metal project: ...
In collaboration with vocalist Aliz Kasim, plus special guest musicians from all over the world Back To Eden is the heavy metal project of guitarist, bassist and songwriter Edan Hoy from Melbourne, Australia. Joining Back to Ed...
Henry Metal debuted in late March of 2017 with the release of 2 singles which was then followed by the albums; "So It Hath Begun",   "Wizard Vs Demon" and  "The Maestro Abides". "Metal O'Clock" is Henr...
Crimson Guardian, A NW Original Hard Rock/Metal Band, have just dropped their their latest album 'Sands of Time'. The new album offers a classic rock sound but with a modern twist. Crimson Guardian are often compare...
Vitne, born Joseph Kimbrell in Charleston, SC USA, began playing in punk rock bands at the age of 15, eventually co-founding the band Golden Palace in 2004. With Golden Palace, he honed his guitar playing, began songwriting and...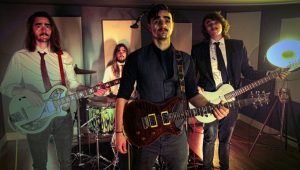 Field of Giants is a UK based, independent hard rock band. After a string of local shows to test their new material, the band, release their new 7 track album (Official Release Date 30th June 2017) with 2 bonus tracks.  The ne...