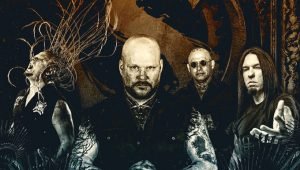 Sault (Featuring members of Kamelot and Arcanium) was a creation formed by bassist Sean Tibbetts in 2014 and originally intended to be a solo album, but the project soon morphed into a band project. Sean was introduced to gu...
On the brand new single and video, "D'ja Cheat", you can liken Sarantos' voice to the male equivalent of a siren inviting unsuspecting mariners to dash themselves on the rocks. The almost angelic versatility of his voca...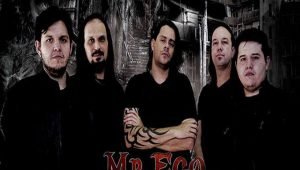 Mr. Ego is a prog metal band, formed in 1995, in Ribeirão Preto-SP, by bass palyer Paulo André. Since then, the group has gone through several formation changes, accumulating over the years, the experience of having performed...
"A Mirror's Diary" is a crushing album from the German metal band, Mooncry. Anyone who likes creative, intelligently composed music, with amazing players, should give it a shot.  Overall the playing is as good you would ...
The metal band HAMMER, featuring Richard (bass guitar, electric & acoustic guitar, mandolin, vocals and harmonica), Christian (electric, acoustic & lead guitar, vocals) and Arlek (drums, percussion, vocals), have releas...
Guitar shredding instrumentalist Seismic Anamoly has released his 2 newest CD's, "High Roller" and "Walkin' The Line".  Each full-length CD contains 10 original tracks for a total listening time of about 108 minute...
Heavy Metal band, Corners of Sanctuary, first hit the music scene in 2011. In 2012, COS quickly began to gain momentum after releasing their first full‐length album titled Breakout. Soon after, COS signed with La Mazakuata Re...
LADYBABY is Lady Beard, Rie Kaneko and Kuromiya Rei  – a Japanese idol group who sing and dance beyond the boundaries of national borders, gender, and all generations. Armed with an original genre they call "Kawaii...
The aural acrobatics of Mike LePond's Silent Assassins features some of the best examples of daring riffing and acrobatic melody the metal genre has had to offer since the 80's; even what you may consider the album̵...
Left In The Dark is a 4 piece alternative-rock and metal band from the Dayton Ohio area. The band has released their 13 track debut album "Shadowglass", which they recorded, mixed, and mastered themselves. The album was co-...