Posts Tagged 'Music Review'
A classically trained musician, James Lee Baker's fingerstyle guitar playing is rich and melodic, as embraces open tunings to create an unconventional but welcoming sound and timbre to his playing. For his Country-flavored Am...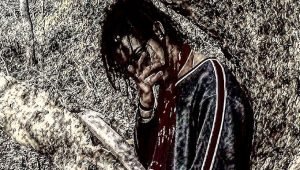 Yung Rose is an underground Hip-hop artist from Ohio who started as an EDM spinner in the group, HUF Boyz. The name Yung Rose has the meaning "Bring Balance to The Unequal", showing the leadership side of his potent...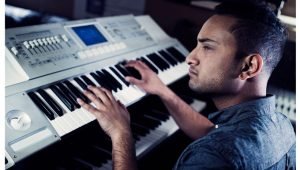 Anand Lakshminarayan aka AnandL, an alumnus of UC Berkeley, who graduated with a degree in Electrical Engineering and Computer Science says his main interest is in music. Since last year's "Throwback Covers" playl...
A chance invitation from a local architect to attend a friend's designer show in Riga, Latvia gave Models + Architects their name. An Ann Arbor based indie band, formed in 2014, the band features Chris McCleary (Vocals/Guitar...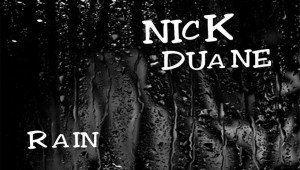 Nick Duane is a veteran American, musician and composer who has played guitar and bass with several regional acts. Including; Axis, Backslap Blues Band, Monolith, Section Eight, DC Tenz and Confessions. Being a long time recor...
If you liked songs like "Letters" and "Let Me Be", you are absolutely going to love pretty much everything that New Zealand-born singer-songwriter, Rosaye does, and that includes her latest, 3rd single release, "A...
At a young age, Rosaye was already surrounded by a diverse range of music and performing arts, but being incredibly shy she often felt like being the least talented person in the room. However her passion, vocal prowess, musica...
Antwerp based band Psy'Aviah was initially founded in 2003 by producer and composer Yves Schelpe, later joined by vocalist Emélie Nicolaï and guitarist Kristof De Clerck. Since 2011 the band consists of Yves, Emélie and Be...
Hailing from Argentina, Marcelo Grebois is a passionate and driven producer and DJ. His passion for electronic music developed during his teenage years, and it didn't take long before things started to get very serious: ...
Tha Committee is a rap duo hailing from the Steel City of Pittsburgh Pa. Both members of the committee (SBZ & Budda) have had similar life experience because they are not only group mates but also brothers and best friends....