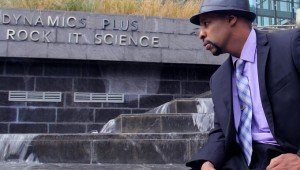 Even if you're totally alienated from rap and hip-hop, "Rock It Science" is extremely hard to resist if there is a musical bone in your body. Dynamics Plus aka Lenzmen, once again displays his fearlessness and...
Various Artists: Compiled By Klis – 'Sequential Music: An Alternative Approach For Experimental Minds' These 10 compositions featured on the Micro Spiral Recordings compilation album, Various Artists: Compiled By Klis –...
Indie Anthems Vol. 9: The WiFi PR Group, releases the latest installment in their respected indie series When music fans and industry tastemakers look for new artists to add to their rosters and playlists, they often turn to in...
Actress, singer-songwriter, dancer, musician, and model – Leona Lee is currently promoting her single – "Good Thing " Leona Lee (born Leona Elicia Surles) is an American actress, singer-songwriter, dan...
Author Brent LeVasseur and Singer-songwriter Élan Noelle, Collaborate on Another World (Aoleon the Martian Girl) Brent LeVasseur is the author and creator of Aoleon The Martian Girl, a middle-grade- young adult Science Fict...
Released at CMJ Music Marathon in New York City this week Indie Anthems Vol. 9  delivers taste-makers  a curated hit list  of artists worthy of  deals at CMJ When music fans and industry taste-makers look for new artists to...
Sarantos, who was nominated for 2 awards for the 2014 International Music & Entertainment Awards in the categories "Rock Song of the Year" and "Pop Album of the Year", has just released his new music video and...
Ben Hatfield better known by his stage name Young Lyrix aka YLX is a Rapper based out of Kenora, Canada. He grew up on the gritty streets of Kenora, His lyrics are not for the faint hearted, sexual and misogynistic, and unapolo...
WALLA formed out of different times, places, and hardships. By random chance, these 5 individuals found each other through digital means and a common love for inventing new wavelengths. After forming a strong friendship and wor...
Music Producer, MC and Label Owner, Eric IQ Gray also known as I.Q. Inc. or just Q, has been producing music since 1983. From Trenton, New Jersey to Hamburg, Germany, Q's philosophy has always emphasized the quality and the s...