South African born singer-songwriter and recording artist, Nicky Ash, has been performing since she was four years old back in 2001. She has gone on to win awards as well as receive critical acclaim for her works and performanc...
Steven Romero who released his debut single "Bad Idea" on March 2nd, is a singer-songwriter from Los Angeles. Influenced by pop legends like Michael Jackson, Lady Gaga and George Michael, Steven who has collaborated with ac...
MIIKØ is a multi-instrumentalist, music producer, audio engineer, and mixing engineer from Ohio, who recently began expanding artistically as a singer/songwriter. MIIKØ and Adonis Butler, a Canton, Ohio artist with a Rap an...
Self-taught singer, songwriter and producer, J-Hen, is an R&B/Pop Billboard recording artist from the Dallas metroplex area. He is a Grammy member and has had success on the Billboard Charts with his single, 'Sex Instruct...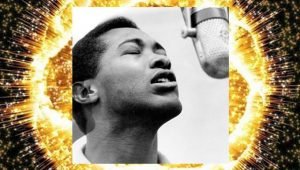 Atlanta-based Charles Luck heads a collaborative crew of sensational singers and rappers from all over the world, called Black Astronaut, who blend hip hop and EDM along with strong classic rock, soul, R&B and pop influence...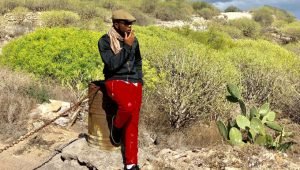 As a child growing up in Nigeria, NazB was surrounded by the music of his native West African homeland. With members of his immediate and extended family playing instruments and singing, music was a part of his upbringing. His ...
It seems almost impossible that an artist that has been around this long – 20 years in Chris Calamera's case, can keep making records that stand up among the best that he has ever done. Let's be clear: "Last Goodbye...
A good duet, in our modern age, is a rare thing. There are plenty of features, guest verses and co-writes, and the cameo drop-in is a dime a dozen. The number of genuine duets, where vocalists share verses and tell a story to...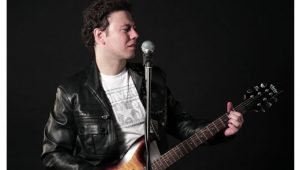 Alternative rock artist Imad Jack Karam, known by his initials and stage name IJK, is a Dubai-based, Lebanese singer-songwriter, who has released critically acclaimed songs and recorded with internationally known music producer...
Kitson Lau wears many hats – a musician, songwriter, singer and graphic designer, he is also a medical graduate. Initially without any musical background, Kitson became inspired by Norwegian record producer and DJ, Alan Walke...