Posts Tagged 'Progressive Metal'
Formed in 2012 in the suburbs of Tel-Aviv, Israel, Obsidian Tide are Oz Avneya (guitars and clean vocals), Shachar Bieber (bass and harsh vocals) and Erez Nadler (drums and programming). The band's debut EP Debris, an ambitio...
When I heard the intricate themes and the heavy progressive direction on the album, "Pillars of Creation", I was enthralled. Few bands are able to merge progressive metal and melody in a heavy fashion whilst maintaining an ...
The Tyrolean extreme metal group Relinquished, have been performing on stage for 15 years, and in March this year, they returned to the studio to celebrate their anniversary with a brand new album, which is also their third, en...
The Jevil Project is a France-based instrumental metal act, who does not perform live, but prefers to create music meant to be listened to. Jevil Project is proficient at marrying sludge metal riffery with dirtier post-rock gui...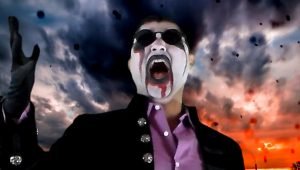 If you've  been waiting since the late '70s, listening to hundreds of new groups and recordings during that time, trying to capture that old feeling of sitting down with a rock album that took you on a journey to a hig...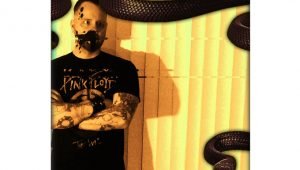 Those of us who are fans of the Cleveland founded band, Vessel Decimal, might occasionally wonder why they aren't more popular. Well, the answer is simple, and it says a lot about the culture in which we live. Vessel Deci...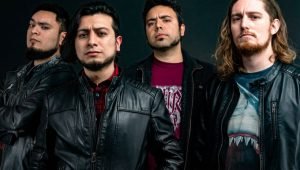 Parasyche is a Metal band from Santiago, Chile. They started out in 2011 with Matías Becerra (Lead Guitar) and Nico España (Drums) throwing around ideas, and were then joined by Nicolás Borie (Lead Singer, Guitar) a year lat...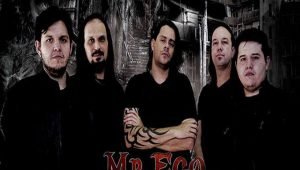 Mr. Ego is a prog metal band, formed in 1995, in Ribeirão Preto-SP, by bass palyer Paulo André. Since then, the group has gone through several formation changes, accumulating over the years, the experience of having performed...
The aural acrobatics of Mike LePond's Silent Assassins features some of the best examples of daring riffing and acrobatic melody the metal genre has had to offer since the 80's; even what you may consider the album̵...