Inspired by legendary bands such as KISS, Volbeat, Maiden and AC/DC the trio of Sloppy Joe's features Jesse Garon(Lead vocals, Guitar), Johnny Angel (Bass, Vocals) and Pätzy Dävey (Drums, Vocals) who provide blistering ...
The first full length album by independent alternative rock artist Kyley Styles is by all means and intent a concept album of sorts. The liner notes describe the experience as: "LEAD SINGER COMPLEX" displays the contrasting...
Billy Stark Stone has been around the block within the music industry. He was the lead singer and founding member of New York's original teen punk band The Blessed. But apart from punk rock, Billy is well versed in the rock...
Lucky Lehrer's foray into the politics of marijuana was in 1974 working in Washington, D.C., for a freshman Congressman on Capitol Hill. Writing on the front page of the student newspaper at the University of California, Lehr...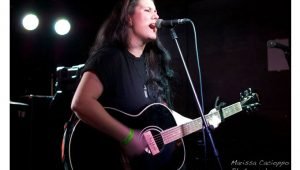 The unavoidable, inevitable comparisons to the style and sound of Sam Pollet with legendary pop-punk female singer-songwriters are somewhat legitimate as this is a genre currently lacking serious talents, both male and female. ...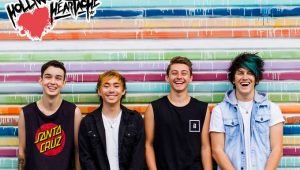 Australian pop band HOLLYWOOD HEARTACHE who hail from Brisbane consist of vocalist AJ Hawkins, vocalist-guitarist Kevin Kojima, vocalist-bassist Will Parsons and drummer Josh Entwistle. Formed in late 2014, the band has arrived...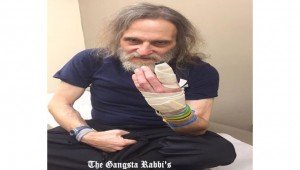 I'm a Steve Lieberman 'The Gangsta Rabbi' fan. Consider the fact that this is only the second release of Steve's that I have heard, having just recently reviewed his "Terminator V617F" album. What attracts me ...
Written and produced by Steve Lieberman with the exception of three cover tunes by The Who, Chicago, and the Jim Carroll Band, "Terminator V617F" is Steve's 25th CD release and features 15-tracks of genuine Gangst...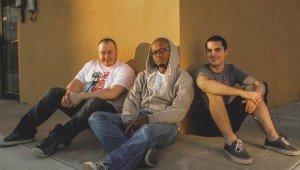 When The Clock Strikes, is a 3-piece Alternative-Punk band from Muskogee, Oklahoma, formed in 2014. The same year they debuted with the "Glowing in the Dark" EP. The band is Daniel Basden – Bass and Vocals, Steven Walker ...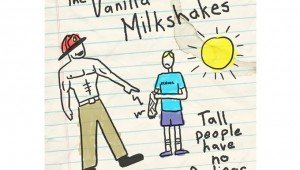 Every time I read the following description on the band's website "The Vanilla Milkshakes are a grouping of three studly nearly middle aged men who sing and play instruments. Sometimes they do it in tune and a melody is bor...