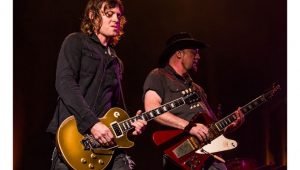 The Brazilians were borne in the Gordonvale pubs nestled amongst the Mulgrave Delta cane fields of deep Far North Queensland. The band got their start playing loud and proud, with the twin guitar attack of Todd Macalpine and Ca...
One part distortion, one part melody, and two parts face-melting guitars. "Living in the Shit Age" is a very uncomplicated album, with only really having guitar, bass, drums and vocals throughout. That's the way it should...
The music market desperately wants artists placed in a box. Steve Lieberman (better known as The Gangsta Rabbi) doesn't even want to be in the market, never mind in a box. All this time I'm desperately trying to find a ge...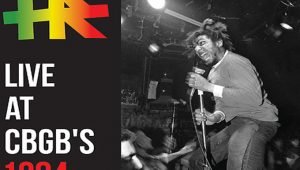 HR is most well known as the lead singer of revolutionary reggae punk rock band Bad Brains. In their day Bad Brains could have been easily mentioned in the same breath as The Ramones, The Sex Pistols or The Clash, such was thei...
Inspired by legendary bands such as KISS, Volbeat, Maiden and AC/DC the trio of Sloppy Joe's features Jesse Garon(Lead vocals, Guitar), Johnny Angel (Bass, Vocals) and Pätzy Dävey (Drums, Vocals) who provide blistering ...
The first full length album by independent alternative rock artist Kyley Styles is by all means and intent a concept album of sorts. The liner notes describe the experience as: "LEAD SINGER COMPLEX" displays the contrasting...
Billy Stark Stone has been around the block within the music industry. He was the lead singer and founding member of New York's original teen punk band The Blessed. But apart from punk rock, Billy is well versed in the rock...
Lucky Lehrer's foray into the politics of marijuana was in 1974 working in Washington, D.C., for a freshman Congressman on Capitol Hill. Writing on the front page of the student newspaper at the University of California, Lehr...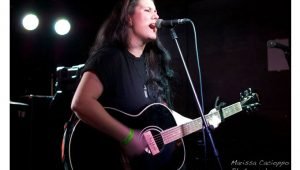 The unavoidable, inevitable comparisons to the style and sound of Sam Pollet with legendary pop-punk female singer-songwriters are somewhat legitimate as this is a genre currently lacking serious talents, both male and female. ...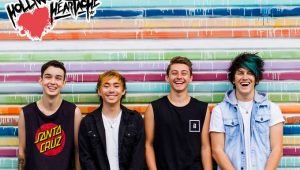 Australian pop band HOLLYWOOD HEARTACHE who hail from Brisbane consist of vocalist AJ Hawkins, vocalist-guitarist Kevin Kojima, vocalist-bassist Will Parsons and drummer Josh Entwistle. Formed in late 2014, the band has arrived...