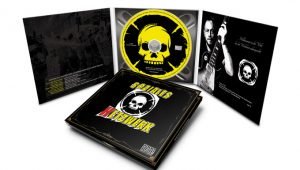 Jim, the lead singer, songwriter and musician, releases the first album of his new project SOZIALES HETZWERK on May 1st, 2020. The record moves in the genres of German rock, punk and alternative, and was created in collaboratio...
Steve Lieberman the Gangsta Rabbi is an odd entity. To the rest us that is. His debut effort featured a number of moments when the chaotic carnage reached maximum overload and it was fantastic, and that was exactly what his int...
Netherlands based band, Kick Me Out assumes their own identity brewed of metal, rock, pop and punk, and are well on their way to becoming a force in the underground scene. The 5-piece unit radiate raw authenticity and artistry....
Punk n' Rock newcomers THE BRKN debuted their first single and accompanying video for the song "Your Existence" this summer and the buzz started to build. The band has already racked up over 113k streams on Spotify playli...
What do you get when you cross punk with rap? You get Mikey FUCKIN' Rotten, that's who! Hailing from Indianapolis, and now conquering Los Angeles, Mikey has conjured up a new EP from hell. Scumfuckmalice is THE punk...
Wild Horse are a young vibrant original British Rock Band, from Burwash, East Sussex, formed by two brothers – Henry Baldwin (Vocals, Guitar & Harmonica) and Jack Baldwin (Vocals & Guitar) – with school friend E...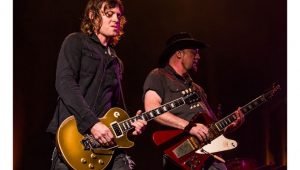 The Brazilians were borne in the Gordonvale pubs nestled amongst the Mulgrave Delta cane fields of deep Far North Queensland. The band got their start playing loud and proud, with the twin guitar attack of Todd Macalpine and Ca...
One part distortion, one part melody, and two parts face-melting guitars. "Living in the Shit Age" is a very uncomplicated album, with only really having guitar, bass, drums and vocals throughout. That's the way it should...
The music market desperately wants artists placed in a box. Steve Lieberman (better known as The Gangsta Rabbi) doesn't even want to be in the market, never mind in a box. All this time I'm desperately trying to find a ge...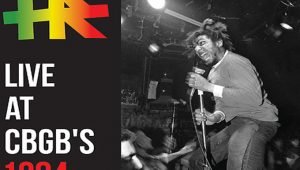 HR is most well known as the lead singer of revolutionary reggae punk rock band Bad Brains. In their day Bad Brains could have been easily mentioned in the same breath as The Ramones, The Sex Pistols or The Clash, such was thei...