Figure 8 is a rapper based in Portland, Oregon. He freshly dropped his single "Ballin" featuring Bill $aber and additional vocals from Sir Lafferty. Recorded at Heretic Studios, the beat was produced by Moo$e, while the Co...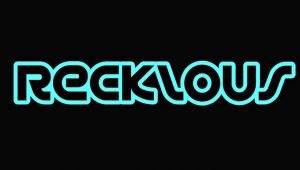 Some rappers spend an eternity trying to get to the big show and when they finally make it, the finished product is so far away from the grit we love that it isn't even worth it.  Santa Cruz rapper Recklous still toils in th...
J Dews is an artist out of the 903/ East Texas area. He has just dropped his debut mixape "Nostalgia", which takes us through different stories of his past with different women. J Dews also brags about his famous friends li...
Karma Butler began singing in church as a young boy. He then broadened his singing talents in middle school and was able to fine tune his singing abilities during many live traveling performances, and daily vocal tutoring sessi...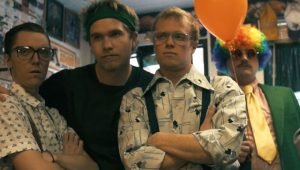 In honor of graduating seniors and those finishing the school year this May, Reverse Mechanic has teamed up with famed New York battle rapper and songwriter Soul Kahn to give voice to a scholarly rap song titled "Rhodes Schol...
Dallas Schwake aka Steady Work, is an independent music artist based out of Colorado Springs, CO. Originally a Mississippi Native, Dallas moved to Colorado in 2012 where he attended the United States Air Force Academy. Instead ...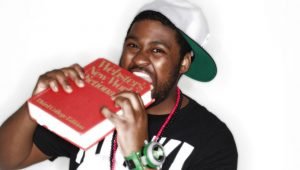 "Dead Duck" is the debut album by Paterson, NJ artist, SaFE (Seven and Five-Eighths) an integral part of the M.O.B.Stars collective. The album loosely chronicles SaFE's creative development and how it shapes his outlo...
With an onslaught of pressure from modern record labels to produce high-selling records frequently and consistently, and the need to secure a loyal consumer base, an artist's ability to experiment and evolve with his or her s...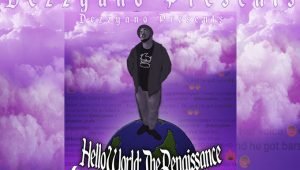 Now I'll be honest, before this album was released, I didn't know much about Dezzyano, the rapper raised 5 mins from Atlanta on Six Flags Dr. I decided to give it a go. And I became a very unlikely Dezzyano fan. The 16 trac...
There are a few familiar faces in the underground hip-hop scene, East Coast specifically, that experienced listeners are sure to recognize. Then there are others just starting to break ground, but no less talented. Ryan A is a...