CALIBINN was born in Amman, Jordan. He moved to the Bay Area a few years ago and is based in Oakland. Currently attending the University of California, Berkeley, he has dropped his debut single entitled "Back At It". CALIBI...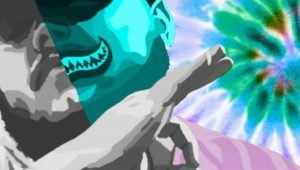 Dillon Johnson a.k.a yungsasukewiththeblade (yung sasuke with the blade) is a 20-year-old hip hop artist from the St. Louis area. He started making music to deal with his own demons and now continues to help others feel as thou...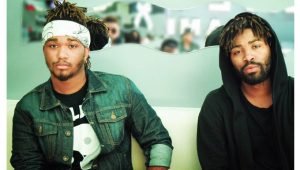 SelfishWays is an American hip hop duo music group that is made up of two young talented brothers – Prince Riley who is 22 years old and King Riley who is 24. They were born in South Carolina and found themselves going ...
One of the most vociferous critiques of our generation is that a general apathy has infected our entire universal view. In the face of war, inequality, and questionable leadership, we have grown complacent in lives characterize...
Figure 8 is a rapper based in Portland, Oregon. He freshly dropped his single "Ballin" featuring Bill $aber and additional vocals from Sir Lafferty. Recorded at Heretic Studios, the beat was produced by Moo$e, while the Co...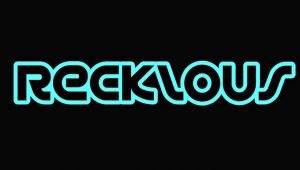 Some rappers spend an eternity trying to get to the big show and when they finally make it, the finished product is so far away from the grit we love that it isn't even worth it.  Santa Cruz rapper Recklous still toils in th...
J Dews is an artist out of the 903/ East Texas area. He has just dropped his debut mixape "Nostalgia", which takes us through different stories of his past with different women. J Dews also brags about his famous friends li...
Karma Butler began singing in church as a young boy. He then broadened his singing talents in middle school and was able to fine tune his singing abilities during many live traveling performances, and daily vocal tutoring sessi...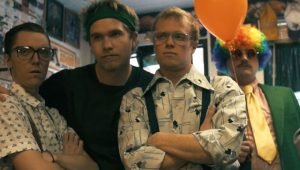 In honor of graduating seniors and those finishing the school year this May, Reverse Mechanic has teamed up with famed New York battle rapper and songwriter Soul Kahn to give voice to a scholarly rap song titled "Rhodes Schol...
Dallas Schwake aka Steady Work, is an independent music artist based out of Colorado Springs, CO. Originally a Mississippi Native, Dallas moved to Colorado in 2012 where he attended the United States Air Force Academy. Instead ...