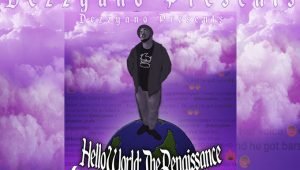 Now I'll be honest, before this album was released, I didn't know much about Dezzyano, the rapper raised 5 mins from Atlanta on Six Flags Dr. I decided to give it a go. And I became a very unlikely Dezzyano fan. The 16 trac...
There are a few familiar faces in the underground hip-hop scene, East Coast specifically, that experienced listeners are sure to recognize. Then there are others just starting to break ground, but no less talented. Ryan A is a...
Lester R. Smith aka SR.Gent is a passionate entrepreneur, artist, songwriter, and proud father who based in Atlanta, Georgia. SR.Gent who demonstrated his unwavering love for music from an early age, lost his mother at the age ...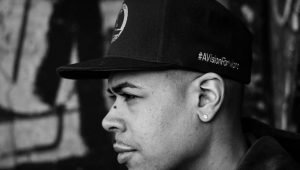 The Bronx, NYC creative, ReachingNova is without a doubt one of the smartest, all-round great underground rappers on the block right now. His album "IT'S ABOUT TIME", features powerful themes and gives amazing person...
Born in 1985 and raised in Houston, Texas with a great respect and love for music of all genres. Some of Moo-You's biggest influences musically are 2pac, Nas, Scarface, Mary J Blige, Outkast, Michael Jackson, Eminem, and Bun-...
Jus Guap is a 19 year old artist from Brooklyn, New York. He runs a Record Label called 'The Kingdom' that features 7 artists from the same age group. There is not one song that from Jus Guap that has a similar sound to the...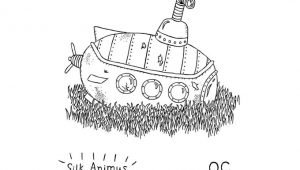 Is vaporwave or cloudrap a thing? It's a term that's plagued hype-fueled news articles for a few years now. Its existence is more relevant now than ever, and it can be found in some form on Silk Animus' track, "...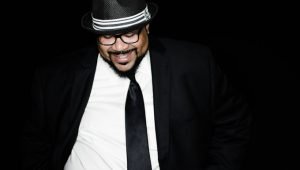 During February of this year, Hip Hop/Soul artist Kynard released his debut album "Get Thru the Day", which features the singles "Friend or Foe" and "The Weekend". Currently located in Austin, TX, Kynard was rais...
Smack in the middle of his growing career JayDaReal does it: He drops a nearly perfect song. Suddenly, it doesn't matter what he has done before or what he is planning to do next. Blissed-out, sun-kissed chords shimmer like ...
BhadWaiz new joint is wry, reflective, principled and questing. With never even an occasional propensity for self-righteousness, BhadWaiz is generally expressive and concerned, rather than hectoring and moralizing, on the singl...