ESP EVOLUTION is sending the world a message of hope, freedom and unity in their song 'WISHING ON A FALLING STAR'. This duo consisting of music producer and guitarist Overdose and singer and songwriter The Lady Capri, are h...
South Florida's Prince Peezy & Lala Chanel are ready for success, and they want you to know it. The Broward County, Florida Hip Hop & R&B duo is creating a strong buzz with the recent release of their video "Shi...
Artdayn – Home Movie: An X-Rated Synthy Ensemble with Plenty of Soul. Artdayn is the brand-new musical project by Miami based urban artist Daynel Artiles​. His fresh new synthy approach to RnB & Soul is one that I can d...
Singer-songwriter J. Sariah is so refreshingly unique in a sea of musical mediocrity. She tears into her single "Friendzone", a track from her EP, "The Path", with so much intensity and depth that I was amazed. Her soun...
Self-taught singer, songwriter and producer, J-Hen, is an R&B/Pop Billboard recording artist from the Dallas metroplex area. He is a Grammy member and has had success on the Billboard Charts with his single, 'Sex Instruct...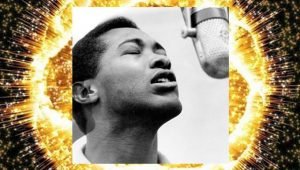 Atlanta-based Charles Luck heads a collaborative crew of sensational singers and rappers from all over the world, called Black Astronaut, who blend hip hop and EDM along with strong classic rock, soul, R&B and pop influence...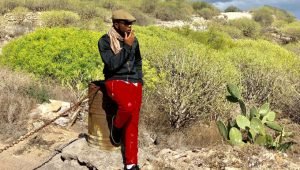 As a child growing up in Nigeria, NazB was surrounded by the music of his native West African homeland. With members of his immediate and extended family playing instruments and singing, music was a part of his upbringing. His ...
The singer, songwriter and author, Sy, releases a brand new single produced by Rueben Wood. The track "Get Out Of My Dreams" is the first single release written by the artist in 2018, since writing two self-help books, R...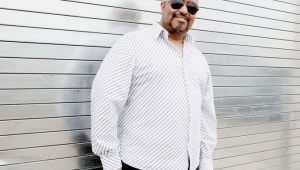 Rod Clemmons is a multi-talented R&B and Neo Soul artist from New York. In addition to being a writer and performer, Rod is a producer and the founder of Verdict Records. Totally blind since birth, Rod has developed a keen ...
The idea of the love for life captured in the beauty of a song describes the music and song writing of singer Dan Kenneth and producer and songwriter Rod Clemmons of Verdict Records. The two have proven that anyone can prevail ...