This week confirmed rumors that Ian C Bouras was releasing a new album named 'Pieces of the Past'. Already causing a buzz online, the New York City musician, producer and guitarist has put together some of his best ...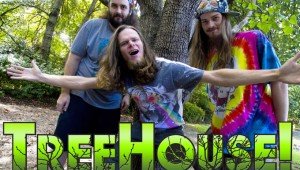 East Coast Reggae Jam Rock band, TreeHouse! formed in 2010 in Myrtle Beach, SC, with members, Jeremy Anderson on vocals and guitar, Matt Link on bass, and Trey Moody on drums. TreeHouse! spearheaded its own original local foll...
International Recording Artist iakopo releases his new song which is the title track off the New Album "ONE FOREVER" This singer from Maui, iakopo (pronuciation:yah-Koh-poh), releases his new single "One Forever" wor...
Bigfoot Barefoot has spent more than a decade crafting music that cuts clean through. With a voice that is sometimes beatific, sometimes brazen, Bigfoot Barefoot's songs explore themes of compassion, hope, longing, and libera...
García López studied at the Music Conservatory of Puerto Rico, where he mastered the art of composition. The piano was his main instrument and first nurturing ground as a composer. While the Nueva Trova genre was influencing ...
It seems like every season we come to accept the force-fed nostalgia of Christmas originals we've heard a million times or worse, sugary covers of these done by "contemporary" artists. Now the Hollywood Drunks...
The selection of songs is good, the arrangements are wonderful. Your favorite artist adds his unmistakable touch. You love Christmas music and have hundreds of CDs by a wide variety of artists. But do you ever ask yourself why ...
See killer new band photos, videos, stories and more. Become a fan of Queen City Heist for an insane adventure and kick-ass rock and soul music! Visit and Like the band at: http://www.facebook.com/QueenCityHeist Queen City Hei...