Posts Tagged 'Rikke Normann'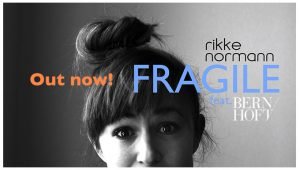 About the track: Fragile is the fourth single off Rikke Normann's upcoming album "35". This self-penned mini classic is a catchy, up-tempo, soul-duet, featuring fellow Norwegian, and previous Grammy nominee, Bernhoft!...
"OXYGEN" – Box fresh music video and song with a strong message by Rikke Normann –  "Take my hand I'll help you to your feet again, give you oxygen to breathe" With her brand new single "OXYGEN" Rikk...