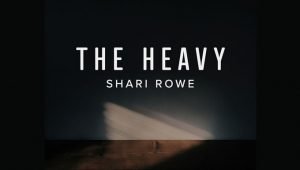 Country artist Shari Rowe delivers a message of conviction in her newest single, "The Heavy," a song of awakening meant to encourage listeners to be a helping hand to those who need it most. "We wrote 'The Heavy...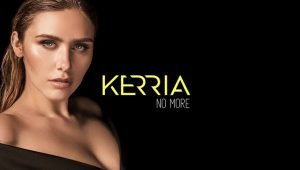 Gibraltarian singer-songwriter KERRIA is saying "No More" in the most powerful way possible. Her new single is an emotive masterpiece and presented with such intensity, it is impossible to ignore. The lyrics were inspired f...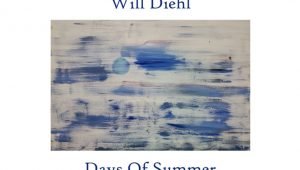 What is remarkable about Will Diehl is not simply that he's one of the finest, thoughtful underground singer-songwriters around, but the fact that over the course of his career, he has staying true to his essential folk-r...
Bruce Baker was 12 years old when he wrote his first song, entitled People Do It Everyday". He was attending Progress Village Elementary at the time, and this was just the beginning for him. At age 15 the young singer recogni...
Kory Brown is an American singer and guitarist from San Antonio, Texas. He started music as a drummer in his late teens and into his 20's. After a run with a couple of bands he walked away from music until 2011 when he pi...
The latest single "If You Ever Leave Me", by the band Paradise Motel, hovered around as an idea for a song for about 30 years. The four piece project originally got off the ground during 1987 in Drayton Valley Alberta, Cana...
In 2012, after a tumultuous time with several major label acts, the Los Angeles/Philadelphia based Australian virtuoso and multi-Instrumentalist, LÖVE aka Jimi James Papworth, finally let his fiercely independent nature take t...
Distributed on Universal Music through the Spinnup label, Jerry Impini is a classically trained pianist, singer-songwriter and recording artist. Jerry owns 100% of his publishing and writers rights and has his works registered ...
Canadian based guitarist and vocalist, Igor Laze has released 4 studio albums with his previous band Morre and toured the world extensively in over 15 countries promoting their music. After the collective disbanded, Igor contin...
(Las Vegas, Nevada) Loch Ness Records announces the release of MONSTER COCK MILLIONAIRES 3-song EP, Quarantine Dreams, on May 1, 2020. The date also marks the premiere of the first video and single, "I Like Girls", ...