Passion for music and entertainment runs deep in Billy's veins. The legacy of music and entertainment runs deep in Billy Swayze's family. His cousin Roderick Falconer/Rod Taylor was a prolific rock singer/songwriter on ...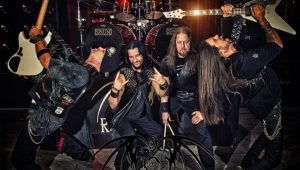 Ralph Buso (Vocals), Brett Gorke (Guitars), Devin Baker (Bass), Pat Magrath (Drums), collectively known as RAVENSCROFT, are working on their most unique, creative, exploratory, and bone-crushing recording they have ever produce...
It seems almost impossible that an artist that has been around this long – 20 years in Chris Calamera's case, can keep making records that stand up among the best that he has ever done. Let's be clear: "Last Goodbye...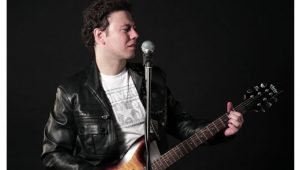 Alternative rock artist Imad Jack Karam, known by his initials and stage name IJK, is a Dubai-based, Lebanese singer-songwriter, who has released critically acclaimed songs and recorded with internationally known music producer...
"Dead Inside" (Prod. Vessels) by M3 El Famoso Leon  is a dark, deep, rock, hip hop love song, about a guy that gets a record deal and falls in love with a mysterious girl. A songwriter, rapper, and singer from Bronx NY, mu...
King in the Belly is an Australian/Brazilian alternative rock band based in Brazil. The band consisting of "Ted" Bertoloni (lead vocals, guitar), Vinicius Boareto (drums), Diogo Silverio (guitar) and Luke Kiernan (...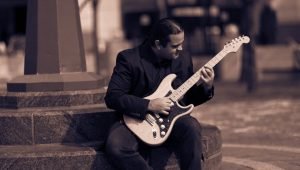 Rahul Mukerji is a 'guitarist's guitarist' who revels in a self-penned musical hybrid shot through with intensity, precision and plenty of ethnic flavorings. His 11 track album "Ma De Re Sha" is a big sounding record...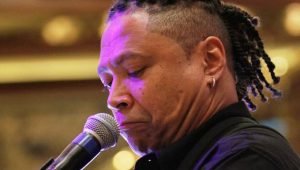 Longtime Musical director and vocalist Tony Isabel aka Tisabel boasts an unprecedented skill set. He writes, arranges, sings, plays, and performs. He busts taboos, flashes unstoppable ambition, blends genres together like paint...
Sha-La Music, Inc. announces the release of On E Street, a 4 song EP by US Rocker DownTown Mystic on UK Label Nub Music. The EP's release date is December 1 and will be digitally distributed via ADA/Warner Music. The...
Rock band Chile Colorado's debut album's success at Rock Radio was a headline on the Newswire Jumbotron in Times Square, Manhattan, New York, across the street from the Hard Rock Cafe this month. The Chile Colorado band is ...