"Dead Inside" (Prod. Vessels) by M3 El Famoso Leon  is a dark, deep, rock, hip hop love song, about a guy that gets a record deal and falls in love with a mysterious girl. A songwriter, rapper, and singer from Bronx NY, mu...
King in the Belly is an Australian/Brazilian alternative rock band based in Brazil. The band consisting of "Ted" Bertoloni (lead vocals, guitar), Vinicius Boareto (drums), Diogo Silverio (guitar) and Luke Kiernan (...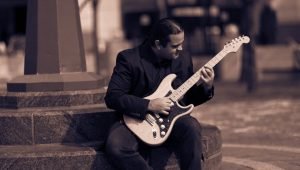 Rahul Mukerji is a 'guitarist's guitarist' who revels in a self-penned musical hybrid shot through with intensity, precision and plenty of ethnic flavorings. His 11 track album "Ma De Re Sha" is a big sounding record...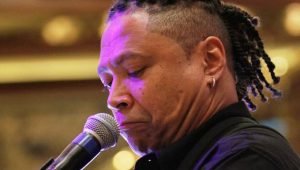 Longtime Musical director and vocalist Tony Isabel aka Tisabel boasts an unprecedented skill set. He writes, arranges, sings, plays, and performs. He busts taboos, flashes unstoppable ambition, blends genres together like paint...
Sha-La Music, Inc. announces the release of On E Street, a 4 song EP by US Rocker DownTown Mystic on UK Label Nub Music. The EP's release date is December 1 and will be digitally distributed via ADA/Warner Music. The...
Rock band Chile Colorado's debut album's success at Rock Radio was a headline on the Newswire Jumbotron in Times Square, Manhattan, New York, across the street from the Hard Rock Cafe this month. The Chile Colorado band is ...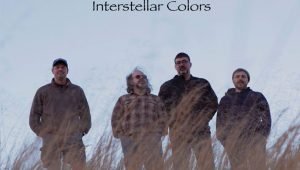 "Interstellar Colors" is the third album released under the Collaborateurs name, but Curtis Hubbard, Glenn Hubbard, Roger Brandon, and Jeremy Cayton have worked together in other acts for a long time. Most recently, Hubbard...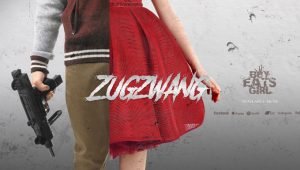 Australian extreme metal project BoyEatsGirl is driven by one man – Rick 'Cleveland' Pinto who launched the project in late 2015. BoyEatsGirl has since been establishing itself as a favorite extreme metal project: ...
Originally from Jacksonville, Florida, Chris Sullivan grew up in Charleston, South Carolina where he fell in love with and began playing music.  I won't try and dazzle you with big fancy words or catch-phrases that no se...
Cris Marshall is an American Country Music Artist raised in a musical home, the small town of Haslet, Texas. He received his first drum set from his father at the age of two and by 8 he was playing his first guitar. In his teen...