Elmo Karjalainen is a 'guitarist's guitarist' who revels in a self-penned musical hybrid shot through with intensity and precision. His latest album 'Age Of Heroes' is a big sounding album with enough twists and turns...
The first full length album by independent alternative rock artist Kyley Styles is by all means and intent a concept album of sorts. The liner notes describe the experience as: "LEAD SINGER COMPLEX" displays the contrasting...
For Dan Weintraub, music isn't work – its therapy. And it's been that way since he started recording and performing in the mid-80s. Raised on everything from punk rock to jazz, he's opened for Tracy Chapman,...
Stefan Certic describes himself as a "System Analyst and Entrepreneur by day, ethical hacker by night, and a Fusion Guitar player in between." Certic  has recently released his album "FusionWorks", which contains two ...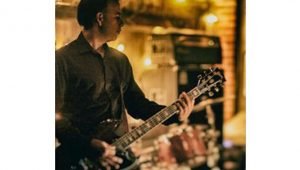 During his career, Steve Mahabir recorded three albums with the alt-rock group, Groovy Religion, and appeared on compilations and soundtracks, backed Jim Carroll for several Toronto shows and shared bills with the likes of the ...
I can't even quantify in enough words how much I love "In Two Minds" the latest video-single by British crossover band Magazine Gap. I call them crossover, because any one label, even a genre as wide as rock, is too s...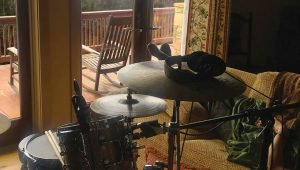 I'm in love with this album. "Marshall Sessions" (as in Marshall, NC) is filled with beautiful melodic themes, sweeping lush choruses, and one of the smartest rhythm sections I've ever heard in a little ...
Seven Strait, consisting of Dustin Penny (Vocals, Guitar), Staffan Osterlind (Lead Guitar) and Matt O'Rourke (Drums), has shared the stage with bands such as Three Days Grace, Five Finger Death Punch, Sublime and  Krash Karm...
Official Dec. Holiday Music Guide Brings You The Best Rock, Jazz and More On Amazon and Elsewhere Includes Music Downloads, Audio Book, CD's, Vinyl, Cassettes plus FREE Music Los Angeles, CA… The December Holiday Music Gui...
Billy Stark Stone has been around the block within the music industry. He was the lead singer and founding member of New York's original teen punk band The Blessed. But apart from punk rock, Billy is well versed in the rock...