The Horror is an instrumental progressive rock duo from Baltimore, MD, composed of cousins Alex Wachter (Guitars, Keyboards, Bass and Mixing) and Jeff Zuback (Drums, Percussion). Currently promoting their debut album "Her...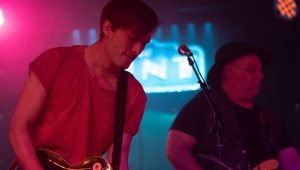 Bulat is a singer, songwriter, guitarist, and actor who was born in Russia, raised in England, and is now based in California. His music mixes folk, rock, reggae, and Latin influences with his own unique way of writing both voc...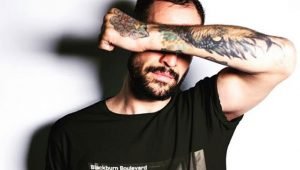 Formed in 2016 ECHOGLASS are composed of frontman DA McKenna, guitarist Remmy, bassist Bo Calista and drummer Bam. They are currently independent and release their music on Darkhouse Recordings. With their heritage deep in ...
ESP EVOLUTION is sending the world a message of hope, freedom and unity in their song 'WISHING ON A FALLING STAR'. This duo consisting of music producer and guitarist Overdose and singer and songwriter The Lady Capri, are h...
Passion for music and entertainment runs deep in Billy's veins. The legacy of music and entertainment runs deep in Billy Swayze's family. His cousin Roderick Falconer/Rod Taylor was a prolific rock singer/songwriter on ...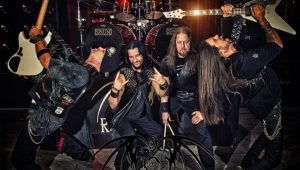 Ralph Buso (Vocals), Brett Gorke (Guitars), Devin Baker (Bass), Pat Magrath (Drums), collectively known as RAVENSCROFT, are working on their most unique, creative, exploratory, and bone-crushing recording they have ever produce...
It seems almost impossible that an artist that has been around this long – 20 years in Chris Calamera's case, can keep making records that stand up among the best that he has ever done. Let's be clear: "Last Goodbye...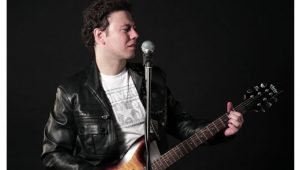 Alternative rock artist Imad Jack Karam, known by his initials and stage name IJK, is a Dubai-based, Lebanese singer-songwriter, who has released critically acclaimed songs and recorded with internationally known music producer...
"Dead Inside" (Prod. Vessels) by M3 El Famoso Leon  is a dark, deep, rock, hip hop love song, about a guy that gets a record deal and falls in love with a mysterious girl. A songwriter, rapper, and singer from Bronx NY, mu...
King in the Belly is an Australian/Brazilian alternative rock band based in Brazil. The band consisting of "Ted" Bertoloni (lead vocals, guitar), Vinicius Boareto (drums), Diogo Silverio (guitar) and Luke Kiernan (...