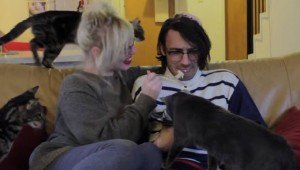 In his career, Sarantos has affronted many serious themes on love and relationships through his vast catalog of songs. For his latest release, he looks at the terrible theme of domestic abuse under its various guises, adding an...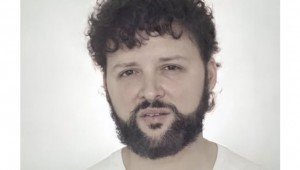 Some may say this particular style of music is syrupy, saccharine, musically light and full of stylistic clichés, and they're probably right, but sometimes … that's exactly what you need! Sarantos who has suc...
Sarantos is at his best when his complex melodic ideas are designed to slowly seep into your sub-conscious Successfully releasing yet another song from his upcoming debut album, Sarantos Melogia continues to juggle his busy sch...
Sarantos has done it again…as he always does on each and every release. 33% of any music-related sales profits from his latest single, "Believe" are going straight to charity. In this particular case the choice has fallen...
Sarantos, who was nominated for 2 awards for the 2014 International Music & Entertainment Awards in the categories "Rock Song of the Year" and "Pop Album of the Year", has just released his new music video and...
Sarantos who has explored as many genres as is possible in each of his monthly releases, originally falls into the modern pop-rock genre, tinged with an 80s feel. This time around Sarantos takes his genre-bending attitude anoth...
Sarantos releases yet another song from his first album. As promised by Sarantos, a new song will be released the first Tuesday of every month to tease his fans, then a new music video on the second Tuesday of every month, a ne...
Chicago music artist Sarantos, has just released his 5th song in the series that will make up his new album, and more importantly raise money for charity. As anyone who follows out magazine regularly already knows by now, Saran...
Sarantos is finally releasing his highly anticipated first solo music album on November 18th 2014. Sarantos who has been featured in our magazine network on numerous occasion, has a unique sound has been best described by indus...
Chicago singer-songwriter, Sarantos Melogia, whom we have proudly reviewed on numerous is back with his third single, 'Back And Forth', in a series of 11 songs, each dedicated to a different charity. In fact Sarantos...